'Better Call Saul' Season 4 Episode 1 Air Date & Spoilers: Jimmy Loses Chuck As Mike Struggles To Keep Up With Gus & Nacho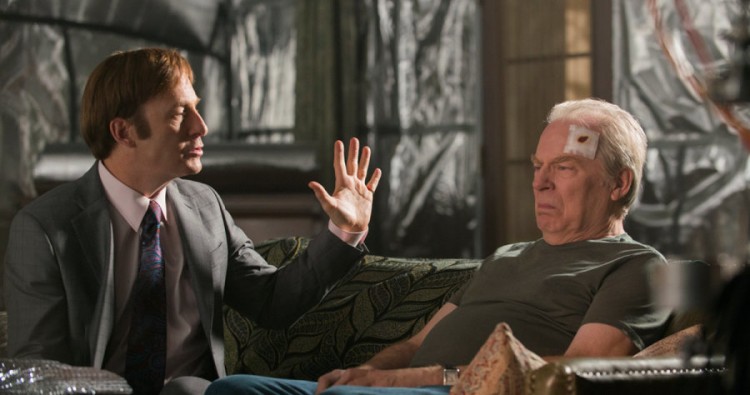 AMC certainly has good news and bad news this week. The network has just confirmed the Better Call Saul Season 4 Episode 1 air date. However, the synopsis for the new season also revealed the unfortunate fate of one beloved character. The following contains major spoilers from Better Call Saul Season 3 and Season 4 so proceed with caution.
In "Lantern," Jimmy McGill tried to solve things between him and his brother. However, Chuck McGill tells him off and resumes hiding away in his house. Unfortunately, Chuck appears to succumb to electromagnetic hypersensitivity again and decides to destroy every possible electronic device in his home. At one point, he even succeeds in tearing his walls open because he wanted to get the wirings out. Unfortunately, Chuck also ended up knocking a gas lantern over and sets his house on fire. Will Better Call Saul Season 4 Episode 1 reveal what happened to Jimmy's brother?
It looks like fans were right all along. According to the Better Call Saul Season 4 Episode 1 synopsis listed by TVLine, Chuck McGill did not make it out of his burning house. The description confirms that "Chuck's death catalyzes Jimmy McGill's transformation into Saul Goodman" as Bob Odenkirk's character "takes steps into the criminal world that will put his future as a lawyer — and his relationship with Kim [Wexler] — in jeopardy." In addition to that, Howard Hamlin will also feel the effects of Chuck's passing, and he could find himself fighting with Kim in "a battle sparked by the Brothers McGill."
Chuck McGill's death is not the only thing that might have been revealed in the Better Call Saul Season 4 Episode 1 synopsis. Hector Salamanca's condition could also spell trouble for former Breaking Bad character Mike Ehrmantraut since Hector's absence might affect Gus Fring and Nacho Varga's plans. There are speculations that Nacho will ultimately defy Gus in the AMC series.
Can Jimmy McGill stay on top of things following Chuck's unfortunate death? Will Mike end up in the middle of a brewing fight between Gus and Nacho? Find out when Better Call Saul Season 4 Episode 1 airs on AMC on August 6.
© 2019 Korea Portal, All rights reserved. Do not reproduce without permission.