'Pretty Little Liars' Spinoff 'The Perfectionists' Reunites Alison & Mona After Tearful Breakup With Emily, Shay Mitchell Explains Shocking Absence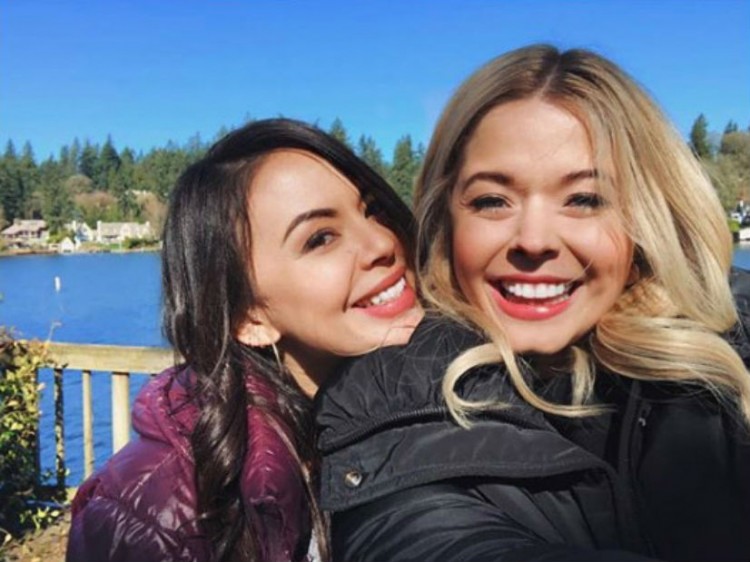 Fans are undoubtedly excited about the upcoming series Pretty Little Liars: The Perfectionists. After all, the conclusion of Pretty Little Liars left several questions that could be answered in the highly anticipated spin-off show. But did Alison DiLaurentis break up with Emily Fields so she can move away from Rosewood and reunite with Mona Vanderwaal? Series creator I. Marlene King has revealed what happened to the couple will be confirmed when the show premieres next year.
In the Pretty Little Liars Season 7 finale, Alison DiLaurentis and Emily Fields were happy with their twin daughters Grace and Lily. The couple even brought their relationship further when Alison proposed to Emily, who immediately accepted. There is little doubt that they should live happily ever after but Shay Mitchell has not been confirmed to reprise her role as Emily in Pretty Little Liars: The Perfectionists. Does this mean that Alison has decided to leave her happy family behind to start a new life in the new Freeform series?
People who are hoping for some answers can rest assured that I. Marlene King has you covered. The showrunner has told TVLine that the status of Alison and Emily's relationship will be revealed as soon as Pretty Little Liars: The Perfectionists airs next year. "You learn in the pilot why Alison is there, and what's going on with her and Emily," King said. Unfortunately, it sounds like Sasha Pieterse's character has chosen to leave her wife and children to pursue a new life in a town called Beacon Heights. Another theory suggests that Emily may have ended up with Paige McCullers instead.
Alison's sudden change of heart is not the only thing that will be explained in Pretty Little Liars: The Perfectionists. King also confirmed that viewers would learn why Mona decided to abandon her doll shop in France and follow her best friend to a new town.
But is there any chance that Shay Mitchell will show up so Emily can try to win her wife back in Pretty Little Liars: The Perfectionists? The Mother's Day actress confessed that she is unable to commit to the spin-off show just yet. However, Mitchell stated that she "will 100 percent support the show" which features her former co-stars Sasha Pieterse and Janel Parrish.
Freeform has not yet confirmed the Pretty Little Liars: The Perfectionists air date. However, the series is expected to air in early 2019.
© 2023 Korea Portal, All rights reserved. Do not reproduce without permission.