'Pretty Little Liars' Season 7 Finale: AD Has Twin Sister?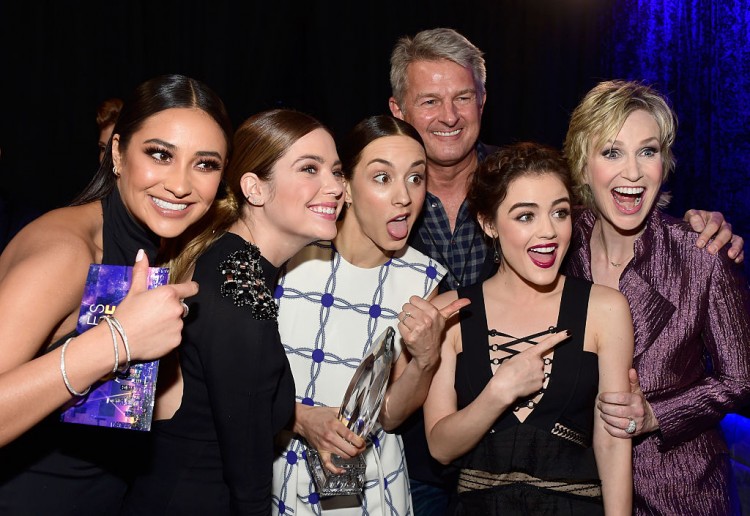 "Pretty Little Liars" Season 7 will end with episode 20 titled "Till Death Do Us Part." Like in the past six seasons, viewers are expecting to know who AD is during the final episode.
Fans have been eager to unlock the mystery behind AD for seven "Pretty Little Liars" seasons. Among the most recent theories about AD is that the character may have a twin.
In particular, AD can be the secret twin of Spencer Hastings (Troian Bellisario), according to Hollywood Reporter. This theory is from the opening credits of the show, which have always sang, "Two can keep a secret if one of them is dead."
Avid "Pretty Little Liars" viewers know that Mary Drake and Jessica DiLaurentis (Andrea Parker) are not the only Rosewood twins in the series. There have been hints about the possibility that Spencer has a twin she never knew of.
More hints lead to the idea that the key to the mystery behind AD is a pair of twin girls who share a connection with Alison DiLaurentis (Sasha Pieterse). Spencer shares the most connections to Alison after the revelation that the former is the half-brother of Jason (Drew Van Acker).
Bellisario herself cannot help but be curious with all the mysteries in the "Pretty Little Liars" story. She was very hands on with the show, she revealed.
"They were so patient with me for 'Pretty Little Liars,'" Bellisario told Coveteur. Having seen the actress's curiosity, the people behind the show encouraged and helped her learn, she added.
The "Pretty Little Liars" Season 7 finale was directed by I. Marlene King. It will air on Freeform on June 27, Tuesday.
Bellisario, Pieterse and Parker have seven fellow main cast members in "Pretty Little Liars" Season 7. They are Ashley Benson, Tyler Blackburn, Lucy Hale, Ian Harding, Laura Leighton, Shay Mitchell and Janel Parrish.
© 2023 Korea Portal, All rights reserved. Do not reproduce without permission.