Wanna One's Kang Daniel Goes Shirtless In TV Show With NCT's Mark; Fans Freak Out Of The Idol's Impressive Built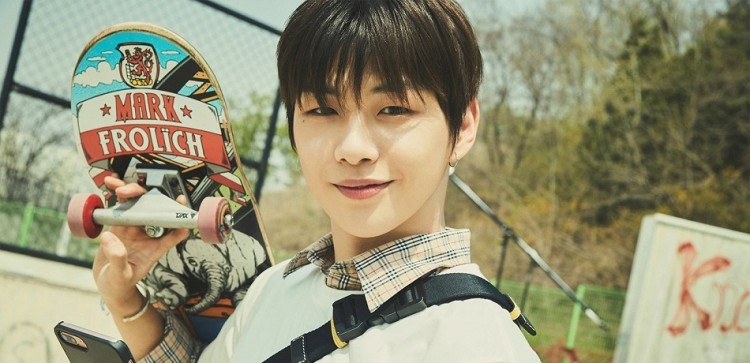 Wanna One's Kang Daniel flaunted his body in a Korean TV show while bromancing with NCT member Mark. Kang Daniel returned in MBC's It's Dangerous Beyond the Blanket while this is Mark's first appearance in the variety show.
Although it is the first time that Kang Daniel and Mark met, the two already showed great chemistry in the show. In the recent episode of It's Dangerous Beyond the Blanket Season 2, Kang Daniel and Mark shared some laughs while spending time in the pool.
The K-pop idols decided to take a dip in the pool while some of their co-stars were sleeping inside the house. Before jumping into the water, Kang Daniel took off his shirt and showed off his abs. The two were also seen having a great time while playing one-on-one water polo.
Fans freaked out upon seeing Kang Daniel's body, but there are some who were not impressed. Some said the Wanna One idol doesn't have the "toned body" as described by many. But Wanna One fans defended the singer, saying he still has an impressive build considering his age and he doesn't work out. Check out the clips of Kang Daniel and Mark below.
The Wanna One idol went to Da Nang in Vietnam to vacation along with NCT's Mark, Highlight's Yong Junhyung, and actor Lee Yi Kyung. Yong Junhyung returned to the show after his appearance in Season 1. Regular cast members Lee Yi Kyung and Kang Daniel also return for the trip in Vietnam.
The It's Dangerous Beyond the Blanket revolves around celebrity homebodies. They live together and go on trips locally and abroad. It also features other cast members including Xiumin of EXO, actor Kim Min-seok, rapper Loco, iKON's Junhoe, singer Jeong Sewoon, and more. The latest episode featuring Mark aired after the episodes where the cast goes to Jeju Island and Namhae. The It's Dangerous Beyond the Blanket show airs every Thursday at 11:10 p.m. KST.
Meanwhile, Wanna One recently left their agency YMC Entertainment to transfer to the newly-formed company Swing Entertainment. Swing will manage the K-pop group from June 1 to December 31, 2018.
The group also kicked off their first world tour One: The World in Seoul on June 1. The tour is part of the group promotion of their latest album 0+1=1 (I Promise You), their new sub-units, and for their upcoming EP, 1÷x=1 (Undivided), which is slated for release on June 4, 2018.
As for Mark, he and his fellow NCT 127 members dropped their first Japanese mini album, titled Chain, last May 23. The new EP has a total of five songs. Meanwhile, all 18 members of NCT are still promoting the song "Black on Black" off from their latest album NCT 2018 Empathy.
© 2023 Korea Portal, All rights reserved. Do not reproduce without permission.