Hwang Jung Eum's Comeback Drama 'The Undateables' Flails At Weekly Ratings, Park Hyung Sik's 'Suits' Records Impressive Numbers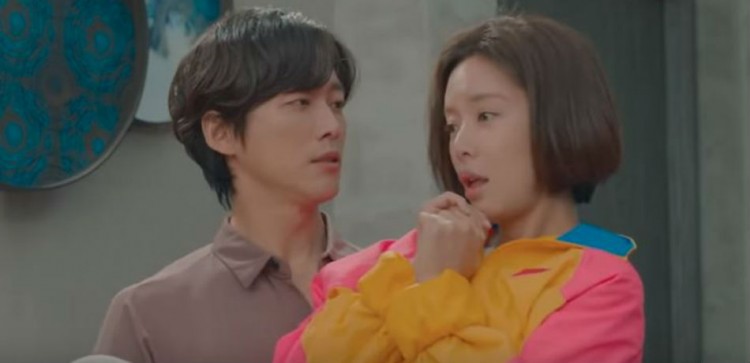 The results of the weekly rating race between Wednesday and Thursday primetime South Korean dramas have been released with Park Hyung Sik's "Suits" topping the list. Meanwhile, Hwang Jung Eum's comeback drama continue to post low ratings despite its stellar cast.
"The Undateables" was slated to be one of the biggest South Korean romantic comedy dramas for the summer of 2018 given its talented cast members. Headed by "Kill Me, Heal Me" actress Hwang Jung Eum and "Good Manager" actor Namgoong Min, many fans have been hoping to see an interesting storyline coupled with funny antics between the production's lead characters.
However, it appears that the drama failed to capture the interest of its viewers as evidenced by its disappointing TV ratings. According to Nielsen Korea, as cited by AllKpop, the fifth and sixth episodes of "The Undateables" posted nationwide ratings of 3.7 percent and 4.5 percent, respectively. Meanwhile, the seventh episode of Hwang Jung Eum's drama recorded viewership ratings of 3.9 percent while the eighth episode posted ratings of 4.1 percent. Aired on May 30 and May 31, all four episodes were lower than the preview week's rating average of 5 percent.
Unlike the decreasing viewership rating trend of Hwang Jun Eum's drama "The Undateables," the Korean remake of the hit US drama "Suits" continue to post steady numbers. The eleventh episode of Park Hyung Sik's drama reached viewership shares of 8.8 percent while episode 12 posted ratings of 9.8 percent across the South Korean nation, according to Nielsen Korea, as cited by Soompi.
Despite "Suits" episode 12 nearly reaching the coveted 10 percent mark with its 9.8 percent rating, the said episode still posted a slight dip in viewership shares. If compared to the drama's highest viewer share of 9.9 percent attained on May 23, the latest episode of Park Hyung Sik's drama recorded a 0.1 percentage point decline in ratings.
Apart from "Suits," the MBC drama "Come and Hug Me" also achieved impressive ratings with its episodes posting higher viewership shares. The drama's eleventh episode reached nationwide ratings of 5.3 percent, while episode 12 posted ratings of 5.9 percent. Compared to the drama's ninth (4.3 percent) and tenth (5.1 percent) episodes, the said numbers represented an increase in viewership shares of 1 percentage points and 0.6 percentage points, respectively.
Park Hyung Sik's legal drama "Suits," Hwang Jung Eum's romantic comedy "The Undateables" and MBC's "Come and Hug Me" air every Wednesday and Thursday in South Korea.
© 2023 Korea Portal, All rights reserved. Do not reproduce without permission.