'This Is Us' Season 3 News & Updates: Sterling K. Brown Teases The Mysterious "Her" Plays An Major Role In Series Finale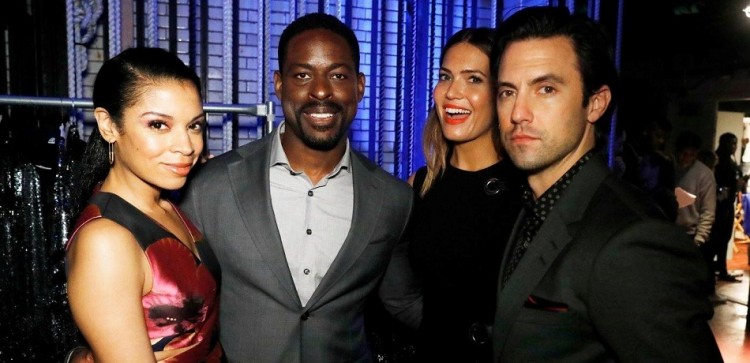 The creator and cast members of This Is Us Season 3 have been keeping the details of the upcoming installment under wraps. Fortunately, they still offer some hints on what fans should expect in the third season of the tear-jerking series.
This Is Us star Sterling K. Brown (Randall Pearson) has given another hint on who could be the mysterious woman in his character's conversation with adult Tess (Iantha Richardson) in the Season 2 finale. Brown teased that the "her" that older Randall and adult Tess were talking about will play an important part not only in Season 3 but the entire series. This means viewers might see "her" not only in the upcoming installment but also in the succeeding seasons.
"I'm not going to tell you who ['her' is]. What I can tell you is this. It sort of leads to the end game of our show, not the end of the season per se, but the show as a whole. Who you think the 'her' is, is probably not who it actually is. In typical Fogelman style, it'll throw a bit of a curve. But it'll be something you'll see at the end of the show," Brown said.
He further teased that the mystery person could be among the people on stage, referring to the show's panel in the recent For-Your-Consideration Emmy event in Los Angeles. The actor failed to attend the FYC event as he is busy promoting her new movie Hotel Artemis. Brown only appeared in the panel via Skype.
If This Is Us fans will give weight to Brown's remark, there were only three female characters on stage at the time. There was Mandy Moore (Rebecca Pearson), Chrissy Metz (Kate Pearson), and Susan Kelechi Watson (Beth Pearson). Brown has previously revealed that he knows the identity of the mysterious woman in the Randall-Tess conversation.
The mystery woman in the flash-forward scene continues to create a lot of buzz. Many speculate that it could be Beth, Randall's wife, and Tess' mother, and something may have happened to her. Watson has previously assured that her character is very much alive in the upcoming This Is Us Season 3. She also revealed that she has an idea of who the "her" might be, but she refused to name the character.
Creator Dan Fogelman also inadvertently gave out a hint that Beth could not be "her." When asked if viewers will see an older Beth in the third season, Fogelman admitted that it is a possibility, but he hasn't figured it out yet. This could mean Randall was not referring to his wife when he asked grown-up Tess that it's time for them to see "her." It is safe to say that Fogelman already has a story in mind when they did the flash-forward scene in Season 2 finale.
Meanwhile, although the show hasn't been renewed for Season 4, Fogelman somehow assured that it would be. He revealed that they have already shot parts of This Is Us series finale. The creator, however, can't guarantee if the show will have a long run.
Fogelman admitted that whether or not This Is Us will be successful in the upcoming seasons, they don't intend to overstay. This means the NBC drama will tell its story and will end the Pearson family saga regardless of success. This Is Us Season 3 is slated to premiere in September on NBC.
© 2023 Korea Portal, All rights reserved. Do not reproduce without permission.