'Outlander' Stars Update: Sam Heughan To Appear In Superhero Movie; Caitriona Balfe To Star In Ford vs Ferrari Drama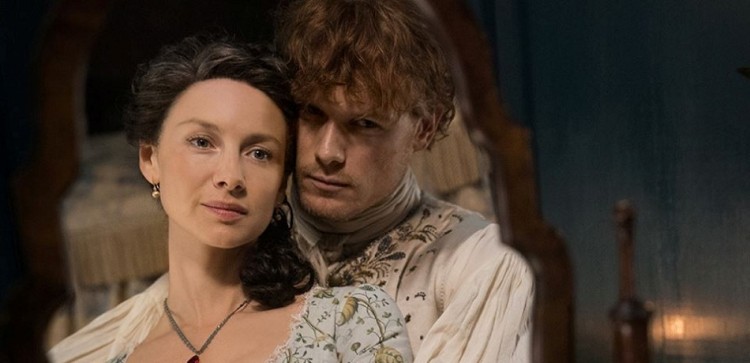 Outlander lead star Caitriona Balfe and Sam Heughan have a more hectic schedule this year. Aside from filming the Starz drama's fourth season, the two will also star in two different movies very soon.
Both Balfe (Claire Fraser) and Heughan (Jaime Fraser) will be taking a break from their 18th century and time-travel scenes. Balfe has signed a deal to appear in a yet-to-be-titled Fox movie alongside Matt Damon and Christian Bale. It was already confirmed that the Outlander actress would be playing the role of Bale's wife, while the A Quiet Place young actor Noah Jupe will portray the character of Balfe and Bale's on-screen son.
The story is about a team of American engineers and automobile designers who are tasked by Henry Ford II to create a car that can defeat Ferrari in the 1966 Le Mans World Championship. The team is led by Carroll Shelby (Damon) and his British driver Ken Miles (Bale). The movie will be directed by Logan director James Mangold.
Heughan, on the other hand, will appear in a superhero movie, titled Bloodspot. The lead stars of the upcoming flick include Fast and Furious franchise star Vin Diesel, veteran actor Michael Sheen, and Baby Driver actress Eiza Gonzalez.
Bloodspot is a big screen adaptation of a comic book of the same title that was first published by Valiant Comics in 1992. It follows the life of Ray Garrison, a super-soldier created by the secret government organization Project Rising Spirit.
The production for Bloodspot will reportedly start in July under Sony Pictures. According to Deadline, the production company aims to launch a franchise that is based on the Bloodshot comic universe.
Valiant and Sony Pictures previously announced a five-picture deal to bring the comic's heroes to the big screen. The first two would be about Bloodshot. The succeeding two movies would be about Harbinger, and the last one would a crossover of both. This could mean more movie appearances for Heughan. So far, no details about the character that the Scottish actor will be playing have been revealed.
Meanwhile, Heughan is also among the lead cast members of the upcoming action comedy movie The Spy Who Dumped Me. The actor is set to promote the film along with co-stars Mila Kunis and Kate McKinnon. The movie will kick off in cinemas on August 3.
It is expected that Balfe and Heughan's tight schedule will not delay the premiere of Outlander Season 4. The filming of the fourth installment is near completion and set to wrap by the end of June. Outlander Season 4 will premiere in November.
© 2023 Korea Portal, All rights reserved. Do not reproduce without permission.