'Rich Man, Poor Woman' Episode 5 & 6 Spoilers: Kim Bo Ra To Receive 'Death Mail,' Will She Survive Being In Next In?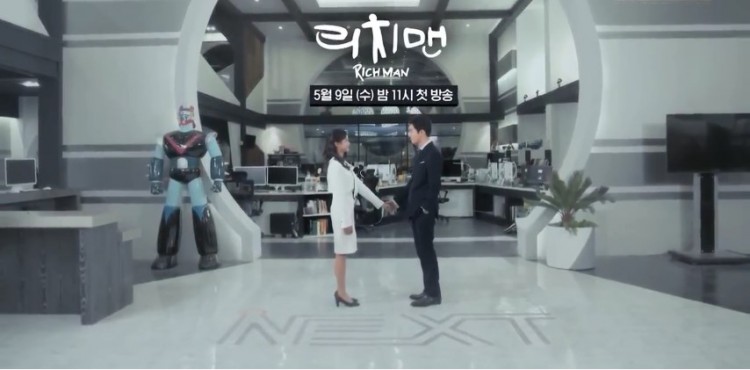 MBN's new Korean drama, Rich Man, Poor Woman, grabbed a lot of viewers' attention since it started this month. As fans are now waiting to see what will happen next to the entangled lives of Lee Yoo Chan (EXO's Suho), Kim Bo Ra (Ha Yeon Soo), Min Tae Joo (Oh Chang Suk), and Min Tae Ra (Kim Ye Won), the upcoming episodes will be truly exciting.
In its debut episode, fans quickly fell in love with Rich Man, Poor Woman's fast-paced and funny storyline, per Soompi. As the lead characters were introduced, the complications in their lives now begin. Min Tae Ra's appearance made an impact by showing her straightforward attitude and having a kissing scene with Lee Yoo Chan.
On the other hand, Lee Yoo Chan and Kim Bo Ra already started their love-hate relationship. The latter began her close friendship with Min Tae Joo. As their lives are now all connected, fans are wondering what will happen next in Rich Man, Poor Woman Episodes 5 and 6.
Lee Yoo Chan and Kim Bo Ra's romance is about to start in the next episodes of Rich Man, Poor Woman. Here, Ha Yeon Soo's character will be describing her on-screen partner as "someone who pretends to be a bad guy, but is actually a good person." However, Min Tae Ra will come to the scene, and a love triangle will form. Will they successfully make Suho's character fall in love and move on from the first love of his life, Kim Boon Hong?
Additionally, Rich Man, Poor Woman's Episodes 5 and 6 will be a little intense as Kim Bo Ra is about to receive "death mail." The death mail is the letter Next In's employees receive when they are about to be terminated from the company. As she does everything to stay and avoid being removed, will she survive being in the corporation for another week?
Rich Man, Poor Woman is MBC's adaptation of the drama's original Japanese version with the same title. The story is about Lee Yoo Chan and Kim Bo Ra. The character of EXO's Suho is a genius CEO with a neurological disorder called prosopagnosia. It is an inability to recognize people's faces. Ha Yeon Soo's role, on the other hand, is an optimistic woman with extraordinary memory.
However, things will become more complicated for the two as Min Tae Joo will show his love interest to Kim Bo Ra. His sister, Min Tae Ra, will also make things harder with her attitude and do everything to get what she wants. Rich Man, Poor Woman airs every Wednesday and Thursday at 11 p.m. KST on MBC.
© 2023 Korea Portal, All rights reserved. Do not reproduce without permission.