'Outlander' Season 5 News & Update: 'The Fiery Cross' Will Be More Complicated Compared To Previous Seasons; Catriona Balfe Hints At Release Date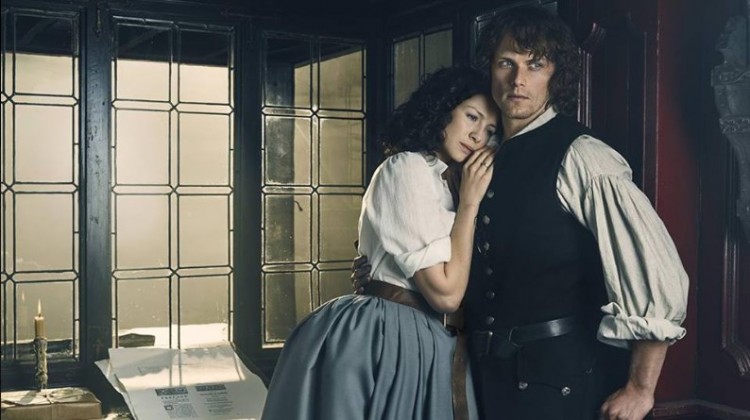 Fans now don't have to worry as they will surely see Outlander Season 5 and Season 6 on screen. Starz recently announced the television series' renewal for another two seasons, exploring Claire (Caitriona Balfe) and Jamie Fraser's (Sam Heughan) future. In fact, as early as now, the show's production team is already gearing up for the fifth installment.
In a Twitter post, the show's executive producer, Matthew B. Roberts, revealed he is now reading Diana Gabaldon's The Fiery Cross. This is the fifth book in the author's Outlander novel series, which Outlander Season 5 will be based on. According to Cartermatt, diving back to this particular book is very important to start the next installment's process.
This way, fans will surely see a fresh start to Outlander Season 5's story development. In fact, it is strongly believed that Roberts and the rest of the show's team have been practicing this move. This, too, is the same procedure they have made when making Outlander Season 4, which is based on the book Drums of Autumn.
Now, the big question is how Starz will adapt The Fiery Cross into Outlander Season 5. There are reports that this book will be harder to translate into a television series compared to its predecessors. However, it is quite expected things will be a little different between the novel's story and the TV show. With that, fans are about to see a few twists and turns that will surely surprise them.
Meanwhile, in an interview with Digital Spy at the BAFTA TV Awards, Caitriona Balfe revealed Outlander Season 5 will be released a little later than usual. Sam Heughan's on-screen partner explained the show's cast will be on an "extended hiatus" after Outlander Season 4. They will be on a vacation for about seven months. So, if this schedule is going to be followed, Starz will start the next season's production in February 2019.
Outlander Season 5 will be one episode shorter than Outlander Season 4. However, it is still expected that the next installment's production will take a long time. So, fans can expect to see Caitriona and Sam's tale continue in the fifth season in late 2019 or early 2020.
© 2023 Korea Portal, All rights reserved. Do not reproduce without permission.