'GTA Online' Trap Door Mode Gives Double RP & GTA$, Discounts On Weapons, Vehicles This Week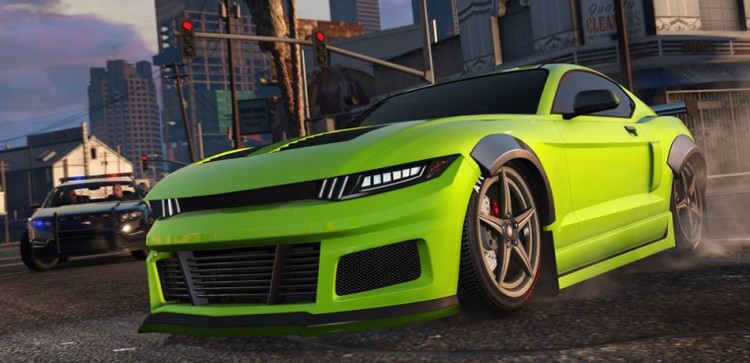 GTA Online gamers now have a new and more challenging way of killing each other in the game. A new batch of Grand Theft Auto 5 content just arrived which introduced, among other things, a new mode that seems to be its own take on battle royale called Trap Door.
GTA Online Trap Door
Developer Rockstar Games just rolled out a new batch of fresh content for the GTA 5 this week. Aside from the discounts and bonuses, the update also dropped a new adversarial mode in GTA Online called Trap Door, already available for PC, PS4 and Xbox One versions of the game.
Trap Door is GTA Online's new mode where players are pitted against each other while on top of a platform floating somewhere in the Pacific. While there are a variety of weapons that players will find all over the map, the main problem is that the platform keeps shrinking during the match. As players get more compressed and get nearer each other, the chances of killing one's opponent or being killed by them also increase with time.
Players who succumb will then be respawned in the red zone, which is not really a good thing because they will only have mere seconds to go back to the main platform. Sluggish players who don't make it in time will be unceremoniously dumped into the big blue ocean.
Get Discounts, Double RP & GTA $
Rockstar is sweetening the deal and enticing players to try out the new Trap Door mode by doling out extra bonuses. Until May 21, 2018, GTA Online players will get double GTA$ and RP in Trap Door. The mode may be accessed via the boot screen or by setting a waypoint to the Featured Adversary mode.
In addition, Rockstar is offering discounts on some GTA Online items this week. Players can avail of a 30 discount on Executive Office Garages and varied discounts on selected weapons and vehicles.
Weapons & Tattoos Discounts
This is the perfect time for GTA Online players to shop for weapons and tattoos. All ammo (including Mk II), assault rifles, sniper rifles, and shotguns are discounted by 25 percent. In addition, Doomsday Heist tattoos as likewise offered at 25 percent off.
Discounted Vehicles
Rockstar vehicles are offering vehicles at a great discount. GTA Online players can get the Mammoth Hydra at 40 percent off. Meanwhile, Declasse Hotring Sabre, Vapid GB200, Vulcar Fagaloa, Ubermacht SC1, Coil Cyclone, Lampadati Viseris, and Vapid Caracara are all discounted by 25 percent.
© 2020 Korea Portal, All rights reserved. Do not reproduce without permission.