Mila Kunis, Ashton Kutcher Marriage: Divorce Rumors Are Not True, Couple Seen In A Lot Of Public Outings Lately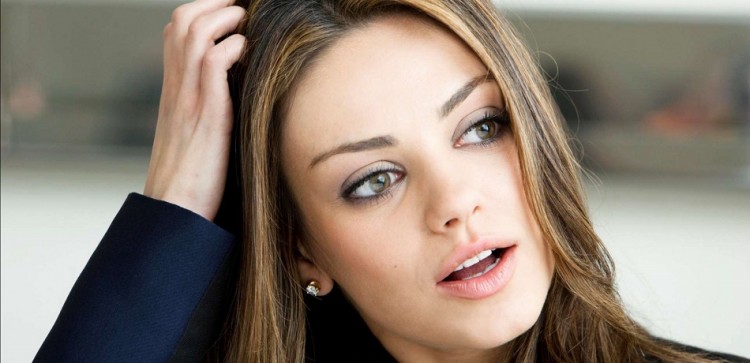 Ashton Kutcher and Mila Kunis divorce rumors are flaring up once more. This time, Hollywood gossip mill churned out speculations that the couple's marriage might be on the rocks just days after they were spotted in a public outing.
Mila Kunis and Ashton Kutcher were reported to be planning to make a divorce announcement soon, according to an Inquisitr article. The publication wrote that according to these rumors, the cause of the alleged split might be money-related as well as a possible infidelity, although the article did not exactly specify which party might have committed the act.
However, the publication later emphasized that there seems to be no basis for these Ashton Kutcher and Mila Kunis divorce rumors. Apparently, Kunis' rep got in touch with the rumor busting site Gossip Cop and stated that everything is fine with the couple's relationship and there is no tension whatsoever.
Mila's representative's denial of the rumors is also reinforced by the recent public appearances of the power couple showing them holding hands and as loving as ever. Mila Kunis and Ashton Kutcher were recently spotted at the U2's Experience + Innocence tour held at The Forum in Los Angeles on Wednesday night, according to an AOL report.
Earlier this month, Ashton Kutcher and Mila Kunis were also seen together in public in Hollywood, according to a report by Just Jared. The couple attended the event where their friend Zoe Saldana received a star on the Hollywood Walk of Fame on May 3. Mila, who worked with Saldana in the After Sex film, gave a speech during the event to honor her friend.
The couple was also seen going on a date last month. According to Daily Mail report, Mila Kunis and Ashton Kutcher went on a casual but romantic lunch date at Joans On Third in Studio City, a quality time for the two because they went out without bringing their children.
It's not just Mila Kunis and Ashton Kutcher that are targeted with nasty divorce rumors once in a while. Every famous couple who are in a relationship has to endure these gossips as they seem to come with the job description.
© 2019 Korea Portal, All rights reserved. Do not reproduce without permission.