'Hawaii Five-0' Season 8 Finale Spoilers: Alex O'Loughlin's Slow Exit Might Finally Start, Actor Says He's 'Very Tired'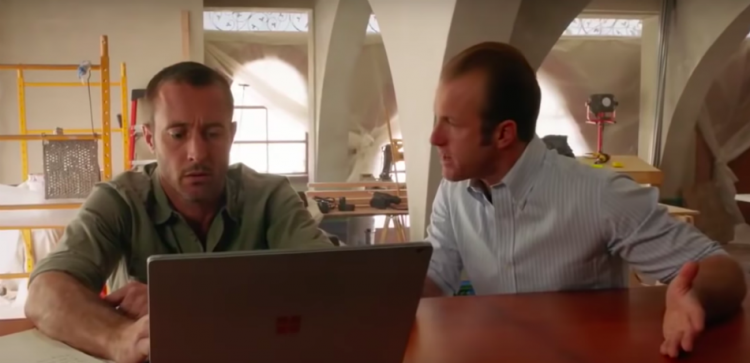 Alex O'Loughlin has long been rumored to bid farewell as Lieutenant Commander Steve McGarrett in Hawaii Five-0. Although the hit CBS show was officially picked up for another season, and he is still a part of it, the actor hinted that his hectic schedule has finally caught up to him. Will his slow exit finally start in the Hawaii Five-0 Season 8 finale?
The Hawaii Five-0 Season 8 finale, titled "Waiho Wale Kahiko," sneak peek showed Steve McGarrett watching The Rachael Ray Show while taking advantage of a neighbor's Wi-Fi. Despite his and Danny "Danno" Williams' (Scott Caan) creativity, it appears that their restaurant idea is not going anywhere. The trouble of their business venture is expected to continue in Hawaii Five-0 Season 9.
But since the series' finales have always been action-packed, the Hawaii Five-0 Season 8 finale will not just revolve around Steve and Danny arguing about their restaurant. Even though their attention is elsewhere, that does not mean that no danger is coming in "Waiho Wale Kahiko." In fact, CarterMatt noted that viewers should expect "some big developments and a crisis that puts a great number of people at risk."
Meanwhile, with all these things that have been happening to Steve McGarrett's career, Alex O'Loughlin is also thinking about his own. The 41-year-old Australian actor and director previously noted that his wife and kids will always come first no matter what.
With Alex O'Loughlin juggling his time for work and family, it may have finally made him re-think his decisions in pursuing his Hawaii Five-0 Season 9 career. Although he is still clearly a part of it, many assumed that the actor might not return in the next installment, and his exit will slowly take place in the Hawaii Five-0 Season 8 finale.
"I am still very tired at the end of the season, and after almost 200 episodes of television," Alex O'Loughlin told TVLine back in March. "But I can sort of quietly and sensibly sit back and go, 'There's a version where if CBS can make a deal and be reasonable, then I'm prepared to be reasonable, too.' "
Will Hawaii Five-0 Season 9 be the last for Alex O'Loughlin? In the meantime, fans can still watch him in the Hawaii Five-0 Season 8 finale as "Waiho Wale Kahiko" airs on May 18 on CBS.
© 2019 Korea Portal, All rights reserved. Do not reproduce without permission.