'Idol Room' Update: Defconn, Jung Hyung Don Change Nicknames From Doni Coni to Donhee Conhee; MCs' Reason Revealed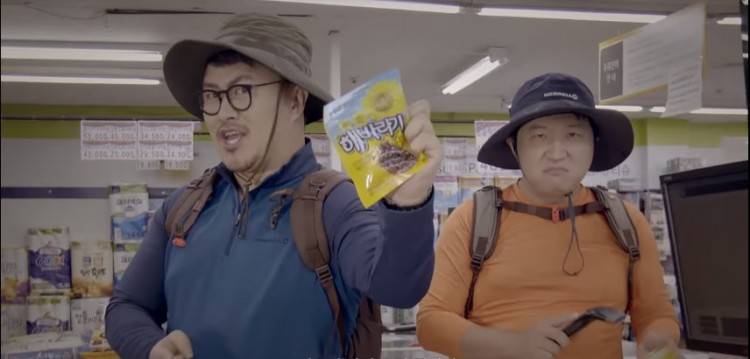 As Defconn and Jung Hyung Don have a new variety show, Idol Room, on JTBC, the famous duo now formally revealed they also have unique names. The MCs, who are first known as Doni Coni, will be now called Donhee and Conhee.
Defconn and Jung Hyung Don's Idol Room officially commenced on Saturday, May 12. Here, the duo revealed they had changed their nicknames from MBC Every1's Weekly Idol's Doni and Coni to Donhee and Conhee.
According to All Kpop, the famous MCs got the name "Hee" from the known journalist and JTBC's head, Son Suk Hee. However, Defconn and Jung Hyung Don explained that the word "Hee" also means happiness in Chinese.
Before Idol Room officially aired on JTBC, Jung Hyung Don and Defconn first went live on Naver's V Live along with Wanna One members. In the preliminary opening, Min-hyun, Seong-wu, Kuan-lin, Jin-young, Daniel, Ji-sung, Jae-hwan, Dae-hwi, Ji-hoon, Woo-jin, and Sung-woon answered the fans' questions and introduced themselves while impersonating each other.
Wanna One was Jung Hyung Don and Defconn's first guest on Idol Room. Kang Daniel revealed he experienced something shocking in the show, but he didn't reveal what was it as Donhee and Conhee interrupted him. He then said it was a great experience to meet the former Doni and Coni, and he believed their show would do "very, very well," per Soompi.
So, on Idol Room's premiere episode, Wanna One once again surprised Jung Hyung Don with their cleverness. The members gave the MCs a plant as their congratulatory gift. Afterward, the MCs revealed the show's new game called "357 Dance." Donhee warned the "Energetic" hitmaker that the said game was "extremely difficult." If they won, they would be treated with an expensive Korean meal.
Wanna One then thoroughly planned their strategy to win the game in Idol Room. Jung Hyung Don let them form a group, so they could quickly follow the game's rules and mechanics. However, Lee Dae Hwi got confused about his number and unconsciously made a mistake. Fortunately, Donhee was generous enough to give them another chance.
From here, Wanna One surprised Jung Hyung Don as they quickly mastered playing the game. So, when Donhee tried to change "357 Dance" by adding a new twist to trick them, Min-hyun, Seong-wu, Kuan-lin, Jin-young, Daniel, Ji-sung, Jae-hwan, Dae-hwi, Ji-hoon, Woo-jin, and Sung-woon still managed to keep up.
© 2023 Korea Portal, All rights reserved. Do not reproduce without permission.