'Boruto: Naruto Next Generations:' Shinki May Be Powerful But The Younger Gaara Is Way More Dangerous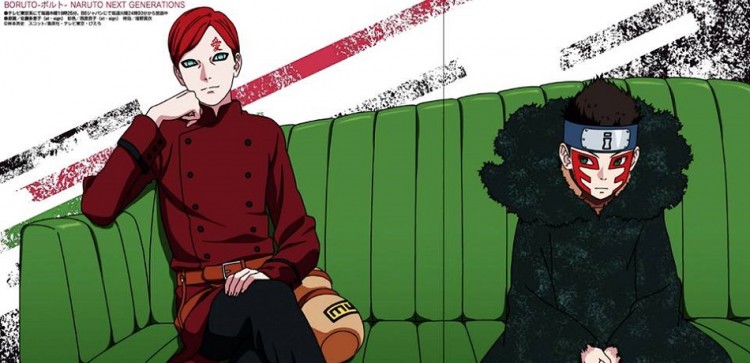 Most Naruto fans are obsessed with comparing the strengths of the series' characters where Naruto and Sasuke along with their more powerful enemies such as Kaguya, Madara, and Obito are considered to be at the top of the rankings. Now, it seems that the same obsession is being carried over to its spinoff, Boruto: Naruto Next Generations, as fans are starting to compare the strengths among the younger generation fighters.
Gaara's Son Shinki Is Powerful
For fans, speculating on the relative strengths of different Boruto characters is a fun way to spend their free time while waiting for the release of next chapter or episode. It is also a challenging task since all of these characters were just recently introduced and there is no hierarchy based on their strength has been set yet.
Recently, Comicbook published an article about how powerful and dangerous Gaara's son could be when a Boruto anime episode gave fans a hint of what Shinki's true strength might be. During the first elimination round of the Chunin Exams, he was able to defend the flag against his three Konoha opponents. In fact, Shinki made it appear that subduing bothDenki and Iwabe simultaneously with his Iron Sand technique is just a piece of cake. Similarly, he also defeated the last Konoha ninja Metal Lee though it took him a little longer to subdue Rock Lee's son.
Shinki is indeed one strong Boruto character. Just like Gaara, he has the ability to control sand which is a very tricky ability to deal with. Considering that he is also a powerful puppeteer, his fighting style can be considered as a combination of Gaara's and Sasori's, a very potent mix indeed.
But Younger Gaara Is More Dangerous
However, the current Shinki is pretty lame when compared to the younger Gaara. During the Chunin exams back then, Gaara killed a few participants without giving it much though. During his fight with Rock Lee, he attacked the Konoha ninja without restraint and with the intent to kill which ended with Lee heavily injured. Fans can't also forget the creepy feeling seeing Gaara talking to himself and laughing for no apparent reason.
But then again, it's too early to tell just how far Shinki will go in his ninja path. In addition, his character significantly differs from that of Gaara's since Gaara was first painted as an evil villain while Shinki seems to be one of the good guys. With this good guy image, Shinki will never be considered dangerous no matter how powerful he gets in the future.
© 2019 Korea Portal, All rights reserved. Do not reproduce without permission.