'Boruto' Episode 59, 58 Spoilers: Shikadai Gives Boruto A Hard Time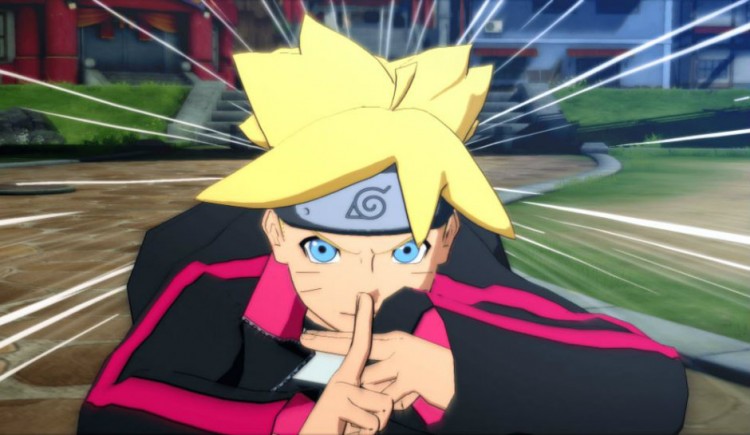 The Boruto series is starting to gain traction amongst manga and anime fans. While its popularity might not yet rival its parent Naruto series, it has been getting a lot of positive reviews as the plots for both the manga and anime – currently Boruto Episode 58 – are starting to take off.
Boruto Episode 58 is one action-packed installment as it crams two one-on-one fights in a single episode. The previous episode featured an elimination round of steal the flag requiring team effort. This recent round of eliminations, however, is aimed at gauging the fighting strength of each participant which requires participants to engage in one-on-one matches.
The fight between Boruto and Yurui was featured in the recently released Boruto Episode 58. While Boruto defeated Yurui in the end, one can't help but feel a bit disappointed since he used his kota to obtain his victory. It might be considered cheating because it gave Boruto unfair advantage over his opponent.
In the Boruto Episode 58, one can see that Yurui is indeed a good fighter, albeit an arrogant one at that. It can even be argued that he was not able to use his full strength during their fight. If he did, Boruto might have had a hard time defeating him without using ninja tech. But since it's done a deal, let's just hope that Yurui will still be featured in future Boruto episodes.
Aside from Boruto's fight against Yurui, Boruto Episode 58 also featured a brief but very interesting fight. Sarada showed her superb fighting skills, but her fight was very short as she was able to beat her opponent in just three seconds. Fans expected no less from her being the daughter of two very powerful ninjas Sasuke and Sakura.
Meanwhile, Boruto Episode 59 will continue the top-notch action the series is now known for. In the upcoming episode, Boruto will be fighting Shikadai, his classmate in the Konoha Ninja Academy. Given Shikadai's edge in strategizing and adopting his fighting style to exploit his opponent's weakness, it won't be a walk in the park for Boruto to defeat him. In fact, it is highly likely that Boruto will again resort to using ninja technology to win the match.
© 2019 Korea Portal, All rights reserved. Do not reproduce without permission.