'Rick and Morty' Season 4 News: Here Is When The Show Might Come Back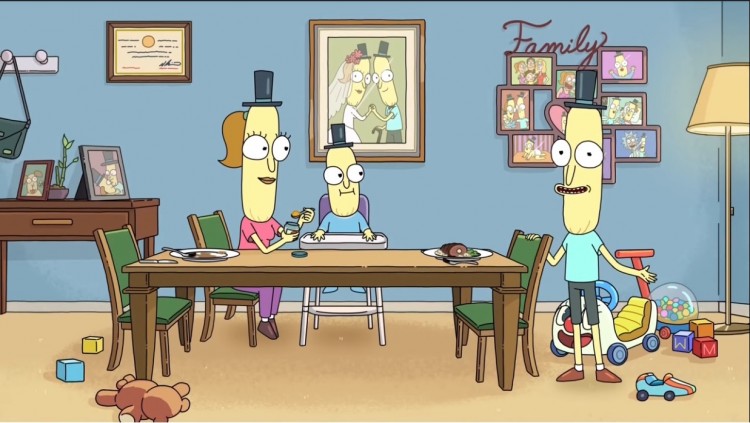 After being stuck in a long limbo of production and announcement blackout, Rick and Morty has finally been renewed. Those responsible for the show also exceeded expectations as the show now has a promised remaining 70-episode count, meaning plenty more of the season to come.
There is, however, one burning question still unanswered which fans have been asking about since last year, and that is when Season 4 of Rick and Morty will come out. The answer is not that simple, though, since creators Dan Harmon and Justin Roiland have not confirmed anything yet and seem to be still busy with production.
Some hints lead to further speculations that there will be no Rick and Morty Season 4 this year, so all fans should have their expectations in check. This was according to an animated teaser by one of the show's characters, you know, the one with the obscene name. He stated that Rick and Morty should not be expected to be back for a fourth season for a really long time. The two co-creators of the show also have a record of taking their time with the show's creative process, meaning it might really be a while before everything is ready.
Pressuring Dan Harmon and Justin Roiland for Rick and Morty Season 4 would also yield disastrous results since the creative direction of the show might suffer. You simply can't rush art, and it seems either of them also does not want to give in to the pressure of producing an output. Lastly, show writer Ryan Ridley also stated that he would be surprised if the show's fourth season gets released as early as 2019, meaning we really should not expect a new season this year.
It is possible that the fourth season of Rick and Morty will not arrive until late 2019, at least according to Ryan Ridley, since writing for the show can take a long time, let alone animating the said adult cartoon. Rest assured though, Rick and Morty is definitely not up for cancellation, though this sort of speculation was also around for the third season, too. Fans are in for a treat though because there will be more Rick and Morty in the foreseeable future.
© 2019 Korea Portal, All rights reserved. Do not reproduce without permission.