'SBS Super Concert' 2018: BTS, iKON, MAMAMOO, Red Velvet, Seventeen, VIXX To Take The Center Stage Together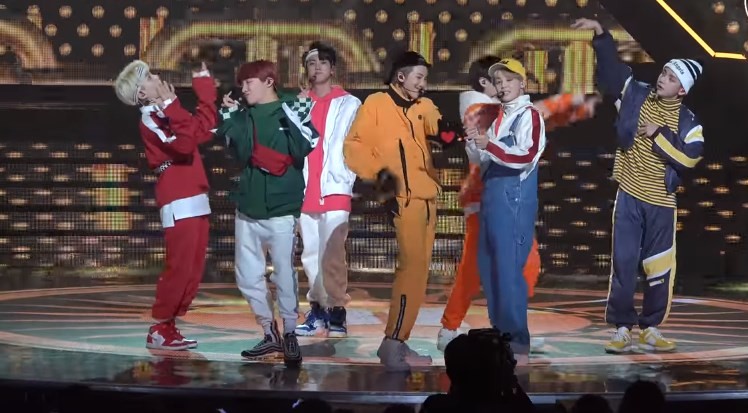 For the first time, SBS will be bringing its SBS Super Concert to Taipei, Taiwan. The K-pop fans in the country can now celebrate as they are about to see six of the most in-demand K-pop idols of today on one stage.
It has been known that SBS holds the SBS Super Concert yearly. However, this will be the first time it will be held in a different country. To recall, the first concert was held in Daejeon, South Korea. It was then aired as a special episode on Inkigayo.
On Monday, May 14, Just Live officially announced on its Facebook Page that the SBS Super Concert will be graced by BTS, iKON, MAMAMOO, Red Velvet, Seventeen, and VIXX. They are also dubbed as the "Fantastic 6," per Soompi.
Of course, fans are now celebrating since they are about to see their favorite K-pop idols in SBS Super Concert. In fact, a lot of them are surprised with the lineup.
"Yassss BTS, this line up is good tbh," one fan said. Another fan even said that the list of performers is gold. There is another one that said BTS, iKON, MAMAMOO, Red Velvet, Seventeen, and VIXX are "best of the best."
As the SBS Super Concert is going to be led by the "Fantastic 6," one fan commented the group has different flavors to offer to the concertgoers. Hence, this fan is betting these performers are going to give an "exceptionally fantastic" experience.

Meanwhile, aside from the upcoming SBS Super Concert, most of the "Fantastic 6" members have their newly-released albums. VIXX recently returned with the new LP, EAU DE VIXX, with the title track "Scentist." Hello Kpop also reported MAMAMOO just unveiled their sixth mini-album, Yellow Flower, with carrying single, "Starry Night."
Additionally, Red Velvet just made its comeback with their first repackaged album, The Perfect Red Velvet, with the title track "Bad Boy." SEVENTEEN also got their special album, Director's Cut, out this year with the lead song "Thanks." Although they don't have a new LP released this year, iKON started the year with a chart-topping hit song, "Love Scenario."
Lastly, before the SBS Super Concert, BTS is going to take the stage at the upcoming 2018 Billboard Music Awards, where they have been once again nominated for Top Social Artist. They, too, are about to release their new and much-awaited album, Love Yourself: Tear, with the title track "Fake Love" on May 18.
SBS Super Concert in Taipei will be held on July 7. However, ticketing details and the exact venue of the event are yet to be announced. So, fans have to stay tuned for further announcements.
© 2019 Korea Portal, All rights reserved. Do not reproduce without permission.