'About Time' News & Update: Official Posters Reveal Characters' Traits, New Romance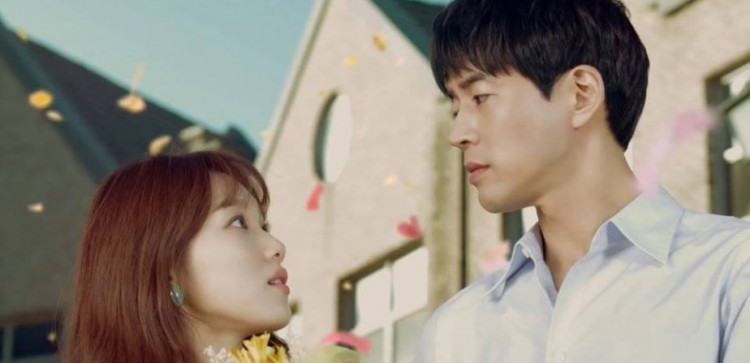 tvN just dropped the official character posters of its upcoming new Korean drama, About Time. Fans will now meet the show's six leading characters lead by Lee Sang Yoon and Lee Sung Kyung.
In the first snap, Lee Sang Yoon can be seen as his character as Lee Do Ha in About Time. He is the chairman of MK's cultural foundation and has a complex relationship with Choi Michaela (Lee Sung Kyung). In the poster set in the soft light, he has a look of a distant and cold person while saying, "I'm not the kind of person to leave my fate in the hands of someone else."
On the other hand, Lee Sung Kyung's character as Choi Michaela has a sad face while looking straight into the camera. In the About Time poster, she can be seen asking, "I want to live, do you have some time?"
Also in the About Time poster is Im Se Mi as Bae Soo Bong. Although she seems to have everything in this world, she really can't attain love. She also has a cold and expressionless look. She even has a line saying that if someone wants to make a deal with her, they should bring her something she needs, like love.
Jo Jae Yoo is also in About Time as Lee Seo Won. He is a genius musical editor who can't believe he can fall in love. So, in the poster, he can be seen asking himself if he is really in love with someone or with himself.
tvN also released the posters of About Time's supporting characters. Hang Seung Yeon will be playing the role of Chun Sung Hee. She is the best friend of Choi Michaela and also an assistant musical director. The upcoming drama series also hints at a new love team. The poster reveals Chun Sung Hee and Choi Wui Jin (SF9's Rowoon), Michaela's younger brother, like each other. In fact, Rowoon's character is described to be someone who has feelings for Chun Sung Hee.
About Time will tell the story of the musical actress, Choi Michaela. She has the ability to see a person's lifespan. However, when she meets Lee Do Ha, who has the power to stop the countdown of Michaela's life, everything will change.
In a statement made by About Time's production staff, they said the newly-released character posters will show the traits of each star's roles, per Soompi. The new tvN drama will air on May 21 at 9:30 p.m. KST and will be available on Viki.
© 2023 Korea Portal, All rights reserved. Do not reproduce without permission.