'I'm 30 But 17' News & Update: Shin Hye Sun, Yang Se Jong Confirm To Lead SBS Drama, Ahn Hyo Seop Might Also Appear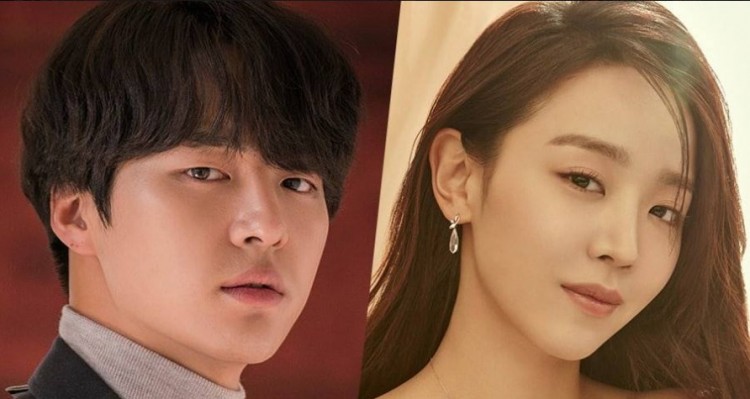 SBS will have a new drama titled I'm 30 But 17, which will be led by Shin Hye Sun and Yang Se Jong. After some talks, the two are now confirmed to appear in the new rom-com series that is about to be released.
A source behind the upcoming drama series confirmed Shin Hye Sun and Yang Se Jong will be leading I'm 30 But 17 on Wednesday, May 16. The show will be about a 17-year-old violinist who got into a big accident that resulted in a coma. She has been asleep for 13 years, and the moment she wakes up, she is already 30-years-old.
In I'm 30 But 17, Yang Se Jong will be playing the role of Gong Woo Jin, a stage designer who closed himself off from a lot of people after he got traumatized at the age of 17, Soompi reported. On the other hand, Shin Hye Sun will be the violinist who has been in a coma. Here, she will be seen as a 30-year-old woman with a mindset of a 17-year-old.
I'm 30 But 17 is written by Jo Sung Hee; thus, this will be the second time Shin Hye Sun will be working with the 39-year-old film director after they worked together on She Was Pretty in 2015. Other stars that are in talks to be in the SBS drama are Ye Ji Won and Ahn Hyo Seop.
There are reports Ahn Hyo Seop might be joining Shin Hye Sun and Yang Se Jong in I'm 30 But 17. In fact, his agency, Starhaus Entertainment, revealed he indeed got an offer to be a part of the upcoming SBS drama. "Ahn Hyo Seop received an offer to star in 'I'm 30 but 17' and is currently reviewing it," the company said in a statement.
However, nothing about Ahn Hyo Seop's appearance has been confirmed yet. If ever the 23-year-old Queen of the Ring star accepts to be in I'm 30 But 17, he will be playing the role of Yoo Chan. He is the captain of Taesan High School's rowing club. He is known as a high-spirited athlete with invaluable courage and strength. Although he comes out as a charming and cheerful little boy, he is also competitive when it comes to sports.
I'm 30 But 17 is set to be released when Wok of Love concludes in July. The SBS drama will be directed by Jo Soo Won.
© 2019 Korea Portal, All rights reserved. Do not reproduce without permission.