'Boruto' Chapter 24 Release Date, Spoilers: Mysterious Boy's Identity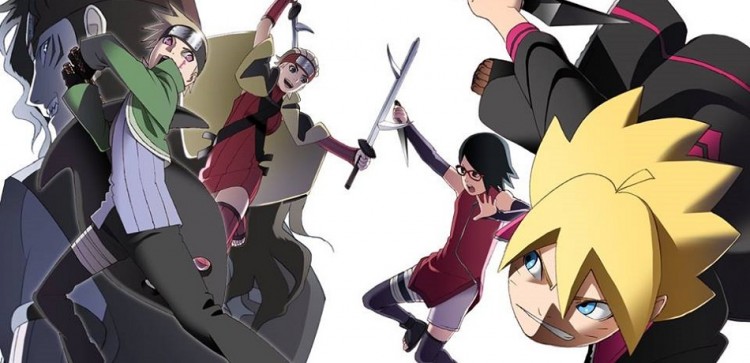 Boruto Chapter 24 is a highly awaited installment by fans as the manga's plot is starting to pick up its pace. One of the major developments in the previous chapter is Konohamaru team's brief clash with the Kara inner circle member Kashin Koji, which acted as a catalyst for the awakening of Boruto's new power. The other exciting event was the appearance of a mysterious boy who, according to some sources, might play a major role in the future. Fans were warned, there are possible spoilers up ahead.
The most recent chapter of the manga series introduced a mysterious boy, which was shown on the last page. While fans are expecting the identity of the boy to be revealed in the coming Boruto Chapter 24, some fans are confident that they've already got the person's identity figure out and it's going to shock everyone.
Boruto Chapter 24 spoilers from Otakukart are saying that the boy is actually Kawaki. As expected by fans, the boy who might be Kawaki will be brought to Konoha to heal him and, hopefully get intel from him regarding the Kara organization.
However, Boruto Chapter 24 spoilers predict that Kawaki will be pretty useless as an intel source. The reason for this is that Kawaki is might lose all of his memories at the moment so he can't provide any useful information to Konoha.
Despite recalling no memory, Boruto Chapter 24 spoilers say that Konoha will become Kawaki's new home after his recovery. In fact, there is a high possibility that he will even undergo training as a ninja of the village. As far as strength is concerned, fans already know that Kawaki is a strong fighter after having defeated all those puppets found broken near the blimp's crash site.
Curiously, Kawaki also carries a mark similar to that found in Boruto's palm. Does this mean that Kawaki might be able to use Karma as well?
Another thing that has perplexed fans is that Kashin Koji actually knows how to use Rasengan. In trying to explain this ability numerous theories have been put forth such as the possibility that Kashin Koji might somehow be related to Jiraiya or Minato. Hopefully, the upcoming Boruto Chapter 24 might reveal their connection.
Unfortunately, the manga one comes out once a month so fans will have to wait a bit until the Boruto Chapter 24 release date arrives, which could come in either the first or second week of June. Until then, stay tuned for more updates on the hit manga series.
© 2019 Korea Portal, All rights reserved. Do not reproduce without permission.