'Tokyo Ghoul:re' Chapter 173: Brutal Fight Between Furuta and Kaneki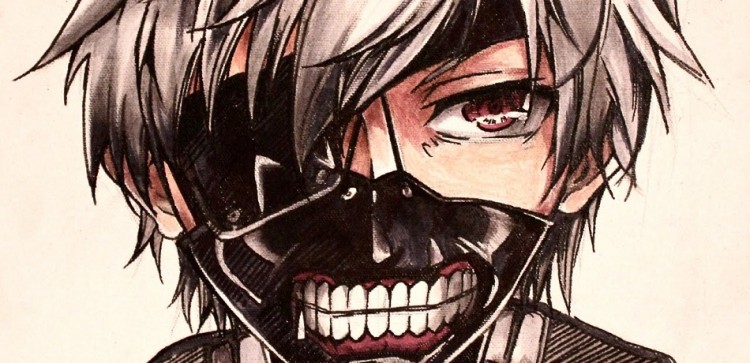 The upcoming Tokyo Ghoul: re Chapter 173 is bound to be one action-packed installment. This early, fans are already hyped about the epic fight between two powerful fighters - Furuta and Kaneki.
Tokyo Ghoul:re Chapter 172 Recap - The Sad Closure Between Donato And Amon
Tokyo Ghoul:re Chapter 172, which can be read on MangaStream, finally put a closure to the fight between Donato and Amon. Previous spoilers saying that Donato just might turn the tables are wrong; Donato is finally as dead as can be with his head severed from his body by Amon's last attack.
But the surprising thing was that Donato died while laughing; he was laughing while crying to be exact. Initially, the dying Donato painted himself as the perfect villain that deserves to die by Amon's hands. However, Amon still has nice things to say about to him in the end despite all the despicable things he had done.
Amon reminded Donato that he still remembers how delicious Donato's donuts were, how Donato gave him blankets on cold nights and even built a grave in the hills when the Amon's dog died. By this time, Amon was visibly crying and told Donato that despite trying to hate him for the mass murderer that he is, it's not a son's fault for loving his father.
Amon never fully hated Donato even will all the evil things he had done because deep inside, he viewed him as a father. Upon hearing Amon's confession, Donato was momentarily shocked unable to initially process what he just heard. In the end, Donato just laughed while crying until he died, perhaps due to the unlikely mix of emotions of shock on how someone could still love him and regret that things turned out the way they did.
Tokyo Ghoul:re Chapter 173 Speculations
Tokyo Ghoul: re Chapter 173 will feature a brutal fight between two powerful fighters. Yes, even folks at the Manga Helpers discussion section are pretty much united that it will be one big fight between Kaneki and Furuta next installment.
It's actually not surprising that people are already excited about the fight in Tokyo Ghoul: re Chapter 173 because the fight already started in the recent chapter. Initially, Kuruta feigned weakness and even praised Kaneki for his strength. But when Kaneki moved in for the kill, Furuta revealed his trump card. He is actually a lot stronger than what he let on.
With two powerful fighters about to show their best moves, the upcoming installment is bound to be one action-packed chapter. However, fans have to endure a bit of waiting though as Tokyo Ghoul:re 173 will be released next week.
© 2019 Korea Portal, All rights reserved. Do not reproduce without permission.