'Supergirl' Season 3 Episode 19 Spoilers: James Exposed As Guardian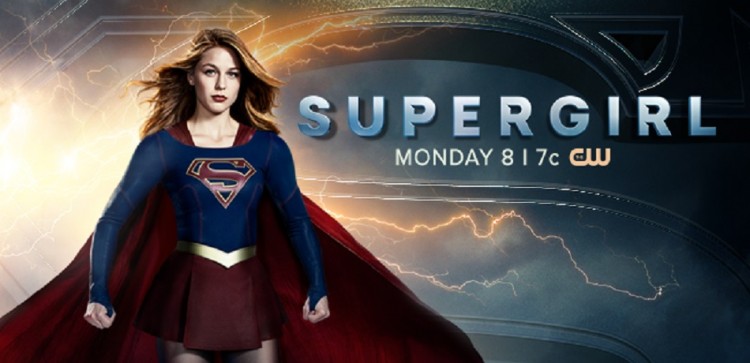 James could be facing some challenge in Supergirl Season 3 Episode 19. His identity is unintentionally revealed to someone which could cause potential problems for him. In addition, spoilers predict that events in the previous episode might strain his relationship with Supergirl.
Supergirl Season 3 Episode 18 Recap
The main issue for the episode was how to deal with Sam/Reign who became even more powerful. Lena then offered some kryptonite to Supergirl for her to use against her overpowered opponent. While Supergirl accepted Lena's offer, she warned the latter never to create kryptonite again.
Searching for her daughter Ruby, Reign went back to the home of her adoptive mother Patricia. Even with Supergirl's presence, she was able to kill Patricia which shows just how powerful she is. Despite the security measures of Lex's mansion, Reign was able to locate Ruby when the worried child tried to contact her mother.
It was in Lex's mansion that Supergirl was finally able to defeat Reign. However, defeating her took the combined effort of Supergirl and Mon-El. While Mon-El was already scheduled to return to the future, he decided to stay as Brainy's calculations revealed that the chances of Supergirl defeating Reign on her own was rather low.
Supergirl Season 3 Episode 19 Spoilers
According to Fansided, Supergirl Season 3 Episode 19 will be a James-centric episode. While James' fighting skills have been tried and tested on numerous occasions before, something goes wrong in the upcoming installment of the hit series.
The reason is that Jame's cover will be blown which could put him in a tricky situation. In the recently released Supergirl Season 3 Episode 19 trailer, James gets shot in the face. Thankfully, he is unharmed but the bullet's impact causes his mask to fall off.
Witnessing the scene, Tanya discovers James' identity as Guardian. Unfortunately for James, Tanya's background is not as simple as it seems. In the previous Supergirl episode, it was hinted that Tanya might be a disciple of Thomas Coville. She was seen stealing a journal from his place of worship and her discovery of James' other identity could potentially spell trouble for him.
Supergirl Season 3 Episode 19 spoilers also predict that there could be some tension between Kara and James. Previously, Lena told Supergirl that James is very open to her and even told her of Kara's plans to use him to spy on Lena. Will this revelation create some distance between the two crimefighters?
© 2019 Korea Portal, All rights reserved. Do not reproduce without permission.