'Chicago Fire' Season 7 Update: Two Original Cast Members May Not Return In Seventh Season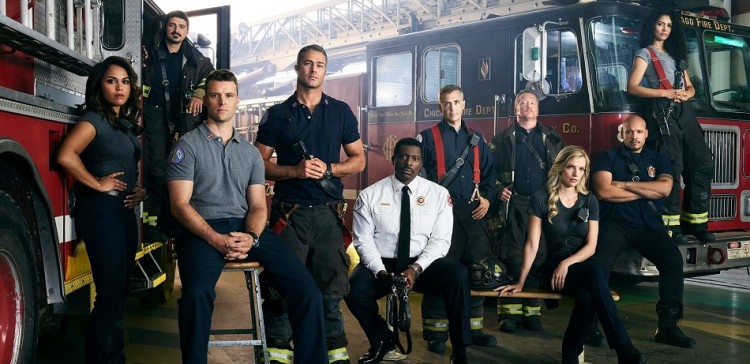 Chicago Fire has been renewed for another season along with other series in Dick Wolf's One Chicago franchise. However, there are a couple of main cast members who might not come back in Chicago Fire Season 7.
Chicago Fire fans have expressed their concern that not all of the five remaining original cast members of the series will not return next season. The series viewers have said that they will be devastated when one of the five cast members will not come back in Season 7. So far, Jesse Spencer (Captain Matthew Casey) and Taylor Kinney (Lieutenant Kelly Severide) are safe but the others are not.
The franchise has already sealed new contracts with Spencer and Kinney before the announcement of the series renewal last week. Then Eamonn Walker (Battalion Chief Wallace Boden) struck a new deal after NBC confirmed that Chicago Fire has been given another season.
However, their fellow original cast members Monica Raymund (Paramedic in Charge/Firefighter Candidate Gabby Dawson) and David Eigenberg (Senior Firefighter Christopher Herrmann) remain without contracts as of writing. All five remaining original cast members initially had six-year contracts that expired when Season 6 ended.
Deadline reported that Eigenberg is most likely to return in next season but negotiations about his new contract are yet to begin. As for Raymund, the publication said the actress may not come back next season citing the cliffhanger involving her character in Chicago Fire Season 6 finale.
In last week's finale episode, it was revealed that Dawson and Casey cannot conceive a child of their own. The couple found out that Dawson's previous miscarriage resulted in an aneurysm. She was advised not to try to get pregnant as an aneurysm could rupture during pregnancy and kill her.
Casey suggested adopting a child but Dawson disagreed saying she wouldn't want to go through the adoption process again after what happened to her foster child Louie. Casey, nonetheless, went to an adoption consulted. Later on, Dawson found it out and caused a fight between them.
Moreover, Dawson was also asked by a team of volunteer paramedics to help out in the hurricane-torn Puerto Rico. Although Dawson told them that it wasn't a good time to leave Chicago, she also hinted that she is interested to join their cause. Is Dawson leaving Casey?
Meanwhile, other cast members Kara Killmer (Paramedic Sylvie Brett) and Miranda Rae Mayo (Firefighter Stella Kidd) are both returning in the upcoming season. Christian Stolte (Firefighter Mouch McHolland), Joe Minoso (Firefighter/Chauffeur Joe Cruz), and Yuri Sardarov (Firefighter Brian "Otis" Zvonecek) will also return in Chicago Fire Season 7.
© 2019 Korea Portal, All rights reserved. Do not reproduce without permission.