Melania Trump News: US First Lady Undergoes Kidney Surgery, To Remain Confined In Hospital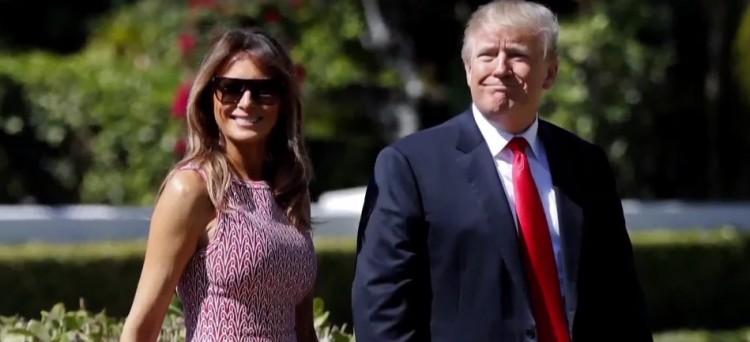 Following the recent Mother's Day celebration on Sunday, Melania Trump just underwent kidney surgery. She has had the condition for quite some time now and has only addressed it recently, on Monday morning to be exact.
Thankfully, Melania Trump's kidney surgery was successful, though her condition was not exactly life-threatening, to begin with, at least not at the moment. Mrs. Trump had a "benign kidney condition" as worded by the White House which required an embolization procedure. She emerged from surgery without any complications and is now in excellent condition.
However, Melania Trump will have to remain in the hospital for several days despite the successful operation. She will have to be confined to Walter Reed National Military Medical Center for rest and recovery from the surgery. The White House reassured everyone that Melania is going to be okay and is expecting a full recovery within a week - after which she can continue her work.
Meanwhile, her husband Donald Trump, president of the U.S., announced that he would be visiting Melania Trump soon after the surgery. He was also assured and is convinced that Melania Trump is now in good spirits. This much was revealed by Donald Trump on his Twitter page which he posted on the way to the medical center via helicopter. It seems the married couple will have to take it slow so that Melania will not be stressed out, though this might be more difficult for Trump with all his ongoing international affairs.
As for the surgery itself, it involved arterial embolization, a procedure which uses a unique sponge-like material that is placed into an artery that supplies blood to the kidney. A thin tube is also inserted into the vessel in the leg and then into the main vessel feeding the kidney. This procedure also doubles as a way to make it easier to remove the kidney if another more serious problem occurs, basically ensuring that Melania Trump has a lot of safe options for the future.
Still, some doctors and medical experts suggest that Melania Trump's condition might be unusual since it is also unusual for a similar patient to stay hospitalized for a week. They usually go home soon after the said surgery. Some suggest that it might not be a particular case or an unusual condition and that Melania probably just stayed since she was the First Lady, anyone else would have been sent home right away.
© 2019 Korea Portal, All rights reserved. Do not reproduce without permission.