Yong Junhyung Comeback 2018: Highlight Member Returns With Solo Album, Song, And Possible New Drama After 'Monstar'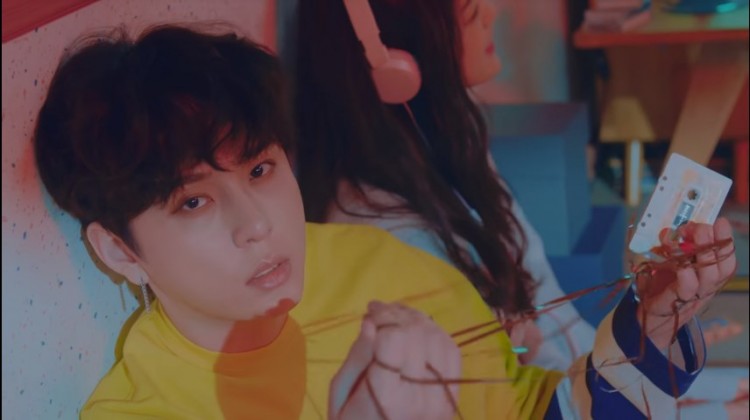 Yong Junhyung is back with a new album, a song, and possibly a new drama. Swirling rumors hint the Highlight member is about to return to the small screen after five years of not having any television series.
A source from Around US Entertainment revealed to Newsen, per Soompi, that Yong Junhyung is considering accepting the offer to star in a new drama, which title is literally translated to Coffee, Do Me a Favor. "Junhyung has been cast as the male lead character in the romantic-comedy drama," the insider said.
Coffee, Do Me a Favor is a fantasy romantic comedy series about a woman named Lee Seul Bi, a chubby girl who turns out to be a very beautiful woman after she drinks a magical coffee. This character is said to be played by Kim Min Young and Chae Seo Bin.
Reportedly written by Fight My Way's writer, Coffee, Do Me a Favor will revolve around Lee Seul Bi and Im Hyun Woo's love story. The male lead star is in talks to be played by Yong Junhyung. Here, the Highlight member will play the role of a handsome webtoon artist, who Lee Seul Bi has a crush on. However, Im Hyun Woo doesn't believe in love at all. Will her transformation make him fall in love?
Coffee, Do Me a Favor is expected to be released later this year. If Yong Junhyung will accept this project, this will be the first time in five years that he will be once again seen on the small screen after the 2013's Monstar.
Meanwhile, aside from his possible return to television, Junhyung dropped the music video for his new song, "Go Away," which showed his readiness to leave a relationship. This marks the Highlight member's comeback as a solo artist with his first full album, Goodbye 20's. From the title itself, the singer-songwriter is now ready to leave his life as a twenty-something adult behind, AllKpop reported.
Other songs that can be found on Junhyung's Goodbye 20's is the title track, "Go Away," and others such as "Intro," "Hot Hot Lukewarm," and "Showers" featuring 10cm. Also, the Highlight member's new album includes "Collection" featuring Baek Ah Yeon, "I Love You," "Feel Ur Love," "I Can Stand It," "Goodbye 20's," "Hurt by Excessive Love," and "Are You the Same" featuring Heize.
© 2021 Korea Portal, All rights reserved. Do not reproduce without permission.