BTS' Jimin Death Threat Update: Big Hit Entertainment Assures K-Pop Idol & Army's Safety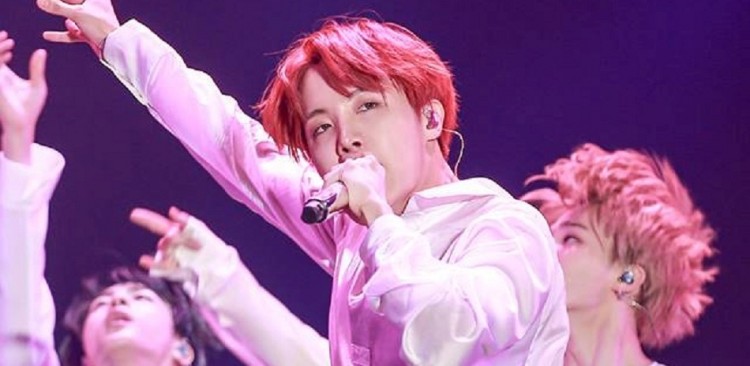 BTS' agency has addressed the recent death threat that was made against band member Jimin. The company assured that they would keep the Korean singer safe as well as his bandmates and the BTS ARMY.
Earlier this month, an Internet user named "Anon," posted a threat on online site Curious Cat that described his or her plans to shoot Jimin at the upcoming BTS concert in Texas. The Korean boy band is scheduled to perform at the Fort Worth Convention Center Arena in Fort Worth, Texas on September 15-16.
"I'm going to shoot Park Jimin with a Glock 19 in Fort Worth on September 16 while he sings 'Serendipity.' It's going to be fun seeing his lifeless body hit the floor ... He's been alive way too long and always getting in the way. Why I'm telling you this? Because nothing can happen to me on [Curious Cat], ask the ARMYs getting racist [Curious Catters] for being n******,' the person said.
Big Hit Entertainment said they are fully aware of the threat and they are planning to take all necessary measures to avoid any untoward incident. It suggests that the agency has no plans to postpone or cancel the BTS concert in Texas. The sold-out concert in Texas is part of the band's Love Yourself World Tour, and promotion of their new album Love Yourself: Tear.
"The company is aware of the matter. Regardless of the authenticity of the threats, we plan to do our utmost and take all necessary measures in responding to actions that may threaten the safety of the [BTS] members and their fans. We plan to prepare while keeping a close eye on the situation," Big Hit Entertainment said.
This is not the first time Jimin had received a death threat before a BTS concert in the U.S. Big Hit Entertainment recalled that Jimin also received a warning in March 2017. A Twitter user threatened to shoot Jimin when he steps out on stage at BTS' Wings Tour Concert at the Anaheim Honda Center in California on April 1-2, 2017. The agency said they also made essential safety measures back then and was able to avoid any incident.
The Fort Worth police earlier confirmed that it is aware of online intimidation against Jimin. The police unit added that they are currently investigating the threat.
Meanwhile, visitor information website Visit Fort Worth also assured BTS fans that the Fort Worth Police Department is investigating any threats against the Korean boy band and they will respond accordingly. It added that security measures would be implemented at the Fort Worth Convention Center Arena such as implementing a "clear bag only" policy and placing metal detectors at the venue to ensure the safety of concertgoers, Mirror reported.
© 2019 Korea Portal, All rights reserved. Do not reproduce without permission.