GFRIEND 2018 Update: Eunha, SinB, Yuju, Yerin, Sowon, Umji Defeat MOMOLAND, Nilo In 'Inkigayo', Idols Speak Up About 'Time For The Moon Night' Success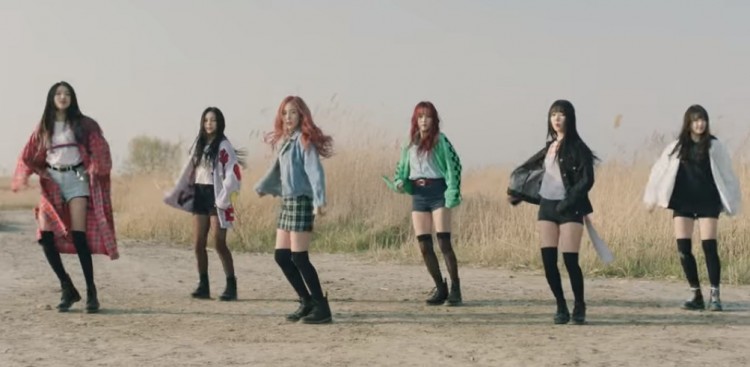 Success continues to follow GFRIEND with the release of their mini-album Time for the Moon Night. The EP had already debuted at the No. 6 spot on the Billboard World Album chart last week, and the girl group has been dominating with wins in various TV show competitions. Eunha, SinB, Yerin, Umji, Sowon, and Yuju have just defeated MOMOLAND and Nilo in the latest episode of Inkigayo.
But what is the secret to GFRIEND's roaring success? The idols have revealed that although they were "nervous" about going for a more grown-up concept with Time for the Moon Night, their fans have helped them "gain the courage" after the release of their new single.
GFRIEND was nominated along with MOMOLAND and Nilo in last Sunday's Inkigayo. According to AllKPop, the girl group was nominated for "Time for the Moon Night," which they also performed in the episode. Hyebin, Yeonwoo, Jane, Nayun, JooE, Ahin, and Nancy were nominated for "Bboom Bboom" while Nilo represented his single "Pass." In the end, viewers chose SinB, Yerin, Umji, Eunha, Sowon, and Yuju, giving the idols their sixth consecutive victory since their celebrated comeback.
The members of GFRIEND were undoubtedly delighted with their win in Inkigayo. The idols went out of their way to thank their fans for helping them with the success of Time for the Moon Night and the title track.
"Time for the Moon Night" might be giving GFRIEND continued success but the idols were originally uncertain about the single. According to Soompi, Sowon stated that the members were initially "nervous" about the song but they "didn't worry too much" about its reception. "Both the members and our agency liked the song after hearing it," Sowon shared, adding that they thought the single "has a certain vibe to it."
So what has propelled the success of Time for the Moon Night? Yerin, Umji, Sowon, SinB, Yuju, and Eunha are quick to credit their supporters. GFRIEND said that they were happy with how their fans supported them when they "broadened [their] concept range" and helped build their confidence to "show even more sides of ourselves in the future."
GFRIEND also had a sweet message for their supporters. "We gain strength and energy from seeing our fans enthusiastically cheering us on, so please continue to show us love in the future," they said.
© 2023 Korea Portal, All rights reserved. Do not reproduce without permission.