TEEN TOP 2018 News: C.A.P, Chunji, Niel, Ricky, Changjo Reveal Original First Single From 'Seoul Night' & One Stage Prop That Hid A Terrible Secret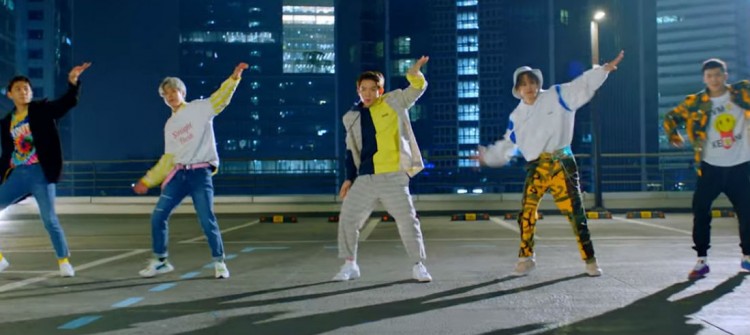 There is little doubt that TEEN TOP has been through a lot since they first broke into the music scene eight years ago. Interestingly, the boy group admitted that they have had their share of disagreements that have even led to minor creative differences when it came to their new album Seoul Night. C.A.P, Chunji, Niel, Ricky, and Changjo have just revealed that they had varying opinions about which song should be the first single from the album.
It's easy to understand that boys can sometimes get rowdy to the point of getting into fights. However, Niel has just admitted that he was hurt to the point that he had to use a stage prop to hide his injury during one of TEEN TOP's performances!
TEEN TOP recently made a guest appearance in KBS Cool FM's Lee Hong Ki's Kiss the Radio to promote Seoul Night and their new single with the same name. According to Soompi, Ricky admitted that he initially thought the song "felt strange" but eventually realized that "the melody had a strong addictive power." Still, this doesn't mean that all members immediately agreed to release "Seoul Night" as the first single.
In the same interview, Chunji shared that "S.O.S" was originally chosen to be the title track because it was "a song about falling hard for a girl you like." However, the other members of TEEN TOP were not "completely satisfied with" certain parts in the song. They ultimately decided on "Seoul Night" yet Chunji insists that "people listen to" the boy group's other songs.
They might deal with their differences in a more mature way now, but that wasn't always the case for TEEN TOP. Niel confessed that he and his fellow idols "physically fought" in the early days, and one scuffle resulted in him hurting his lip. Unfortunately, the "Seoul Night" boy group had to perform and Niel needed to hide his injury. "I used a lollipop that was prepared as a stage prop to cover my lips, and managed to finish the recording," he revealed.
TEEN TOP has already released the music video for "Seoul Night." The MV has already earned more than 371,000 views on YouTube.
© 2023 Korea Portal, All rights reserved. Do not reproduce without permission.