Lee Young Ja Rumored To Be In Shock and Unable To Work After MBC's Bad Joke Involving Her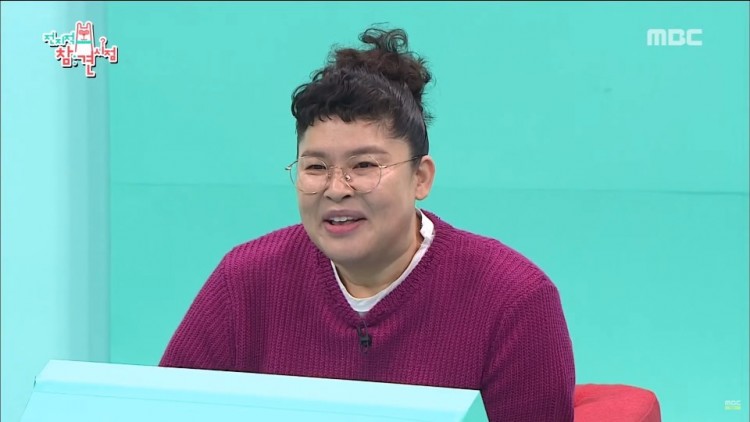 It is all fun and games until a joke gets someone offended, and this is precisely what happened during one comedy show involving Lee Young Ja. The 49-year-old comedian is now under tremendous stress and seems to have difficulty working after a single joke went too far in one show.
The said show, MBC's Point of Omniscient Interference, where a joke showing Lee Young Ja eating some fish cakes was interspersed with footages of the tragic Sewol Ferry incident. This was back on the May 5 episode of the variety show and is definitely a step too far just to exaggerate a funny moment from Lee Young Ja.
The comedian was certainly not directly responsible for the poor timing of the joke prop, but rather the staff who used the said clip for comedic purposes. Regardless, Lee Young Ja was still distressed about the incident and has even apologized and expressed sorrow to the relatives of the victims of the Sewol Ferry incident. Lee Young Ja also seems to be having a difficulty now working with MBC because of this.
This much was revealed by an insider and anonymous source who is close to Lee Young Ja. They claimed that the comedian was shocked by the footage. They also stated that Lee Young Ja will not be able to attend the next recording of Point of Omniscient Interference.
Meanwhile, the staff who used to footage of the Sewol Ferry incident for a joke apparently knew that what the footage was since it was of a news report, but they decided to use it anyway. This made the circumstances even more against MBC's favor, and they have been under flak since, not to mention the trouble they caused for Lee Young Ja.
MBC has since released a statement that whoever was responsible for the bad joke will be punished accordingly. The studio was also apologetic to the families of the victims of the Sewol Ferry incident where more than 300 people died back in 2014 due to a maritime catastrophe.
In the future, MBC promises to be more strict regarding their clips. As for Lee Young Ja, it is not known when she will be returning to her MBC shows. Hopefully, the issue gets quelled, and their lives go back to normal.
© 2023 Korea Portal, All rights reserved. Do not reproduce without permission.