Wanna One Drops Individual Snaps For Their Comeback Album '1÷x=1 (Undivided)'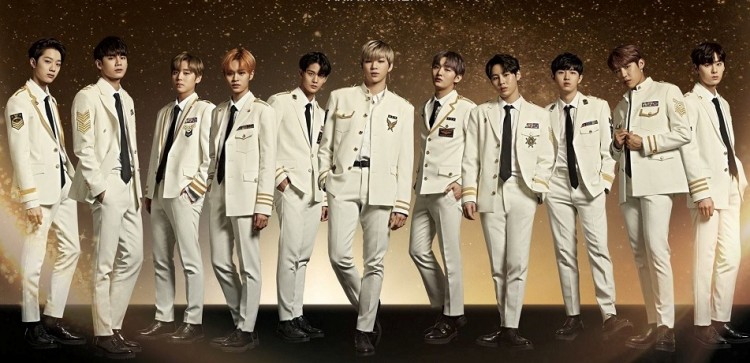 K-pop group Wanna One has dropped the first batch of individual photos for their upcoming new album. The initial batch of teaser snaps features Hwang Minhyun, Ha Sungwoon, Lee Dae Hwi, Park Ji Hoon, Bae Jin Young, Ong Seong Wu, and Yoon Ji Sung.
Wanna One fans have more photos to watch out for as the group has released a total of seven photos so far. The images are for the group's upcoming EP 1÷x=1 (Undivided). The seven members were featured in black and white photographs with some asymmetric lines that bring a touch of cheerful vibe to the dark concept.
The photos of Wanna One members Kim Jae Hwan, Daniel Kang, Park Woo Jin, and Lai Kuan Lin are expected to be released anytime soon. Wanna One consists of eleven members.
The first teaser video for Wanna One's 1÷x=1 (Undivided) EP dropped on Monday. The clip begins with the number "101" then os rearranged to read "Wanna One." Each idol is shown as he poses or dances, while the words "divided" and "undivided" are alternately flashing. Towards the end, the album title,1÷x=1, is shown before its release date on June 4. Watch the teaser below.
Meanwhile, the Wanna One Go: X-CON show already kicked off on Monday. The idols have been showcasing the step-by-step process on how the group will be divided into subunits as well as their collaboration with other Korean artists.
The Korean boy band earlier announced that they are forming subunits and will work with Block B's Zico, Heize, Dynamic Duo, and Nell to create a collaboration album. The collaboration tracks will be part of the special album 1÷x=1 (Undivided).
The K-pop group also earlier asked their fans' help in choosing their first ever unit name through online voting. Each Wanna One member suggested a unit name and their Wannables would pick the name they think would best describe the group's first unit. The final name of Wanna One's unit will be revealed in next week's episode of Wanna One Go.
Meanwhile, Wanna One will also have their Wanna One World Tour - ONE: THE WORLD starting in June. The group's world tour will kick off in Seoul on June 1. Wanna One will also visit 13 different cities across the globe.
© 2023 Korea Portal, All rights reserved. Do not reproduce without permission.