'The Heirs 2' News & Rumors: Lee Min Ho's Military Service Might Have Put Sequel's Filming on Hold, Reunion With Park Shin Hye Still Possible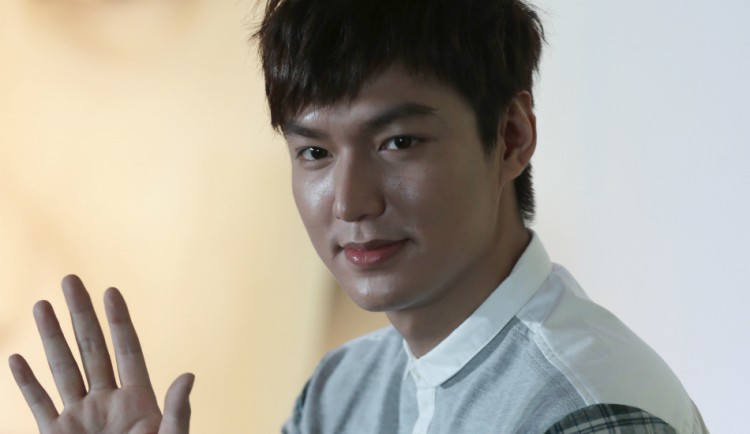 It's been a while since Lee Min Ho and Park Shin Hye fans saw the finale of The Heirs which aired in December 2013, but they still remain hopeful both actors will be reprising their roles in the highly anticipated sequel The Heirs 2. Thankfully, it looks like fans will be getting their wish after all as the latest rumors making rounds seem to suggest that both stars will be back for the second season and, more importantly, the series might be out by 2019.
All signs point to the possibility of Lee Min Ho and Park Shin Hye reuniting on-screen for The Heirs 2, according to a PhilNews report. The publication said that the actor already gave hints of returning to the entertainment scene after his mandatory military enlistment.
Lee Min Ho gave hints on doing a "mysterious big project" after his stint with the South Korean military. While the actual name of this project was not revealed, fans believe that the actor must be referring to The Heirs 2. Given their proven onscreen chemistry, fans are hopeful that he will be again be paired with Park Shin Hye, his co-star in the first series.
This is indeed welcome news for The Heirs 2 fans who had to endure rumors that Lee Min Ho might no longer be part of the sequel's cast. The reason given for this rather depressing speculation is that the actor's mandatory military service will take a big chunk out of the actor's time, making it almost impossible for him to participate in the series' filming.
Until now, however, there is no confirmation that Lee Min Ho will be replaced. This suggests that the production of The Heirs 2 might have been temporarily put on hold while waiting for him to complete his military service. Recently, the actor reached a milestone in his army life by completing his military training last month.
He will then proceed to Seoul's Suseo Social Welfare Center as a public service officer until May 2019. This will hopefully give the production team enough time to film and release The Heirs 2 Episode 1 in the same year.
The fans' clamor for the return of their leading man for The Heirs 2 is understandable. Lee Min Ho is one of the certified bankable actors of his generation. He has proven his worth as an actor after starring in numerous televisions shows and films that not only became hits in South Korea but internationally as well. Aside from starring in The Heirs with Park Shin Hye, the actor also appeared in Boys Over Flowers and Legend of the Blue Sea.
© 2023 Korea Portal, All rights reserved. Do not reproduce without permission.