Park Bo Gum 2018: Song Joong Ki's Pal Was Nearly Never Born, 'Love In The Moonlight' Star's Parents Were Ready To Abort Him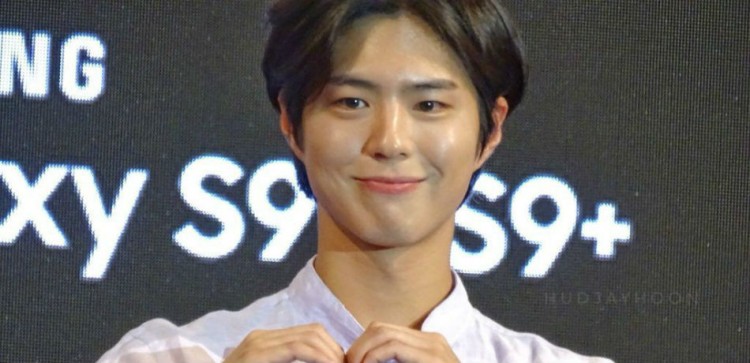 Park Bo Gum is arguably one of the most successful actors in the Korean entertainment world right now. The South Korean star catapulted to stardom after portraying his roles as a psychopathic lawyer in Hello Monster, a genius Go player in Reply 1988, and a Joseon Crown Prince in Love in the Moonlight. However, these achievements would not have happened after learning his father's shocking revelation.
The 24-year-old South Korean actor's father recently sparked controversy when he shared Park Bo Gum's involvement with a religious cult in his letter. The note revealed a lot, including the Love In The Moonlight star's fate when he was still in his mother's womb.
"My wife ended up getting pregnant at a late age, and at the time we thought she was infertile," Park Bo Gum's father wrote. "We didn't know she was pregnant, so she took several medications [for an illness she had at the time]."
Believing that the baby would be deformed due to all the medications that his wife was taking during her surprise pregnancy, Park Bo Gum's father revealed that he and his wife resorted to abortion. Fortunately, their plan was eventually changed.
However, the troubles about Park Bo Gum's health didn't stop there. His father said that the youngest artist to be named Actor of the Year by Gallup Korea fell gravely ill after he was born and had to be rushed to the ER.
Park Bo Gum's father went on to say that his condition worsened and the doctors didn't appear to be confident about his recovery. The actor's dad then confided in his pastor to help his baby boy survive.
Although he followed the pastor's advice and discharged baby Park Bo Gum from the hospital, he didn't have his confirmation with the pastor as suggested. But when he had to take the actor back to the hospital because his hair was falling out, an "unknown" force made him believe the pastor's confirmation was the right thing to do for the very sick baby.
"I went home and did exactly as he told me to, and our corpse-like baby started crying again, and after excreting black waste, he was completely cured within a week." The dad then revealed that it was the pastor who named the baby Bo Gum.
© 2023 Korea Portal, All rights reserved. Do not reproduce without permission.