Samsung Galaxy S9, S9+ Release Date, Specs, Features & Price: Tech Giant Introduces New Models With Higher Storage Options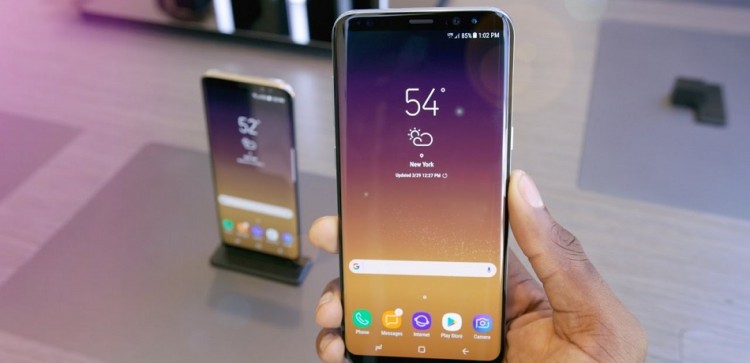 Samsung is beefing up its popular smartphones Galaxy S9 and S9+. The South Korean-based phone manufacturer will be offering souped-up versions of the two Galaxy models specifically for U.S. electronics consumers.
Samsung knows that storage option is a big concern for American consumers. To answer this need, the company is introducing 128GB and 256GB storage options for both its popular Galaxy S9 and S9+ models.
Samsung believes that the bigger storage options will greatly enhance the user experience of Galaxy owners. The bigger memory will allow S9 and S9+ users the freedom to enjoy more content, download more apps and take as many pictures as they want without having to worry too much on running out of storage space.
"Our phones are filled with big files such as uncompressed photos, 4K videos, feature-length movies and more. Samsung now offers Galaxy S9 and S9+ with more on-board storage to give peace of mind to users who want to instantly access their high-capacity files while on the go," Samsung Electronics America SVP Justin Denison explained. "With these new high-capacity models and the flexibility of expandable storage, Galaxy S9 and S9+ owners have a variety of ways to keep their content close."
People are increasingly communicating with each other through pictures and videos clips. The added storage capacity of the new Samsung Galaxy S9 and S9+ will enable consumers to fully enjoy the phones' state-of-the-art camera which is capable of taking crystal-clear 4K videos, Super Slow-mo videos and even take a picture even in a low light environment. Additional flexibility of managing their photo and video libraries is made possible with the support of external microSD cards which can store up to a massive 400GB of data.
Samsung started accepting preorders of the new 128GB and 256GB models of the Galaxy S9 and S9+ last May 1, 2018. During the pre-order period (May 1-17), the 128GB Galaxy S9 is sold for $769.99 while the 128GB S9+ is priced $889.99. On the other hand, the 256GB Galaxy S9 is priced $819.99 while the S9+ will be sold for $939.99.
The new models will be exclusively available only at Samsung.com starting May 18, 2018. However, there will be a slight increase in its prices except for the 128GB Galaxy S9, which will still be priced at $769.99. The 128GB Galaxy S9+ will be priced $889.99 by then which the 256GB Galaxy S9 sells for $839.99 and the 256GB S9+ will be priced at $959.99.
© 2019 Korea Portal, All rights reserved. Do not reproduce without permission.