South Korean Women Continue To Dominate Golf: What's The Secret?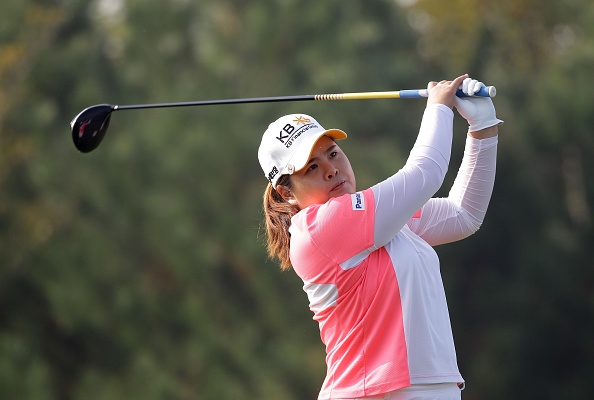 Among the list of world's top 10 golfers, six are South Korean, according to Yahoo News.
South Korean women have been dominating the sport so quickly that many have even come up with theories as to why.
Theories that South Korean women have "sensitive fingers" have reportedly come about.
More believable speculations have been tied to cultural influences.
Characteristics that are prominent within South Korean culture, including a strong work ethic, parental support and a cutthroat education system that encourages competition and focus, have reportedly been thought to contribute to the ongoing golfing success of female athletes in South Korea.
"Their work ethic, fundamentals, techniques are amazing," US women's golf legend Juli Inkster told reporters when she was in South Korea for the recent LPGA KEB Hana Bank Championship.
"What I love about Korea is the way the people, the players, they have so much respect for women's golf."
Korean LPGA executive vice chairman Kang Choon-Ja reportedly believes the success might be related to the top-quality domestic tour, which allows players to begin their international careers after gaining extensive experience.
South Korean golfers start molding their careers at quite a young age. Park In-Bee, who reportedly holds the number two slot in world rankings, started her career at an early age, picking up her first club at the age of eight.
Park grew up watching Pak Se-Ri, who was the first Korean and first Asian, to win the oldest women's major.
"It was my mom who got me into it. At that time Pak Se-Ri was on TV a lot. So I really started out as one of the 'Se-Ri kids'," the 22-year-old said.
"I practiced from dawn to dusk for up to eight hours almost every day," she stated.
13-year-old Sophia Lee is another golfer who started her sport at a young age. Lee reportedly started playing golf in January, but already enrolled in a top after-school golf academy that she attends from 3:00pm to 9:30pm.
"After golf practice I work out a lot in the gym, especially on strengthening my core. It's a tough workout," the teenager said.
This hard work may be what contributes to Korean women dominating high ranks in international competitions. South Korea's Jenny Shin recently led the second round of the TOTO Japan Classic that took place on Saturday, according to Channel News Asia.
"I didn't make any mistakes out there," stated Shin.
"The last few days I've putted great so that helps. I think I've got my confidence back."
© 2019 Korea Portal, All rights reserved. Do not reproduce without permission.