Surface Phone Transforms From a Small Hand-Held To a Large Tablet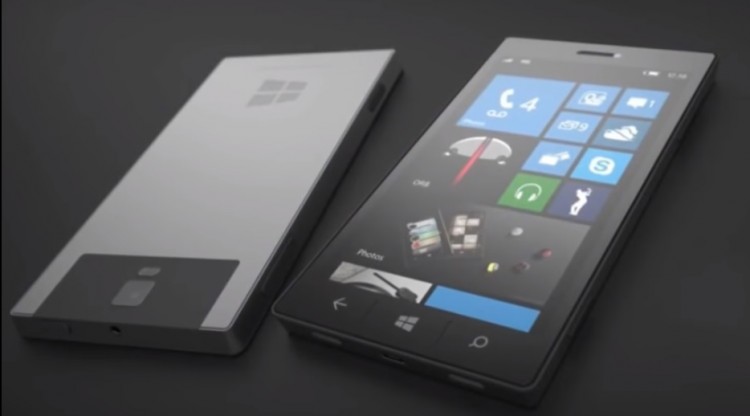 The Surface Phone, Microsoft's entry into the mobile hardware niche, is one of the highly anticipated smartphones in the industry. While the software giant has not acknowledged nor confirmed the gadget, the hints and clues that the company might be developing the mobile device in secret continue to mount. For instance, Microsoft's patent for the foldable phone of foldable phones has just been approved, while the latest talks suggest that its announcement is imminent with some excited fans even suggesting that a 2018 release might be possible.
Surface Phone Might Be Foldable
Microsoft was just awarded the patent about a mysterious foldable mobile device or devices that excited tech watchers who quickly assumed it to be the rumored Surface Phone. The mobile device can be transformed into various configurations thanks to triple hinges detailed in the patent filing.
If a user wants a handy version of the mobile device, it can be folded to phone-like dimensions for ease of use and even easier storage. The device also has a "tent" mode which offers stability when placed on top of any flat surface and ideal for movie or TV watching. In addition, an even bigger screen size is possible by unfolding the device entirely to create a larger tablet.
Just a warning to all excited fans other there though, patents do not necessarily mean that an actual Surface Phone might follow. There is always the possibility that Microsoft is just protecting future ideas or prototypes which may or may not see actual production.
Surface Phone Release Date Might Be Confirmed Soon
Fans who have been looking for an actual confirmation may not have to wait for long. Gadget lovers can look to the upcoming Microsoft BUILD developer conference as it the perfect time for the company to introduce its latest Surface gadgets which will hopefully include the Surface Phone.
This year, the event will take place on May 7, 2018, which is just a few days from now. In the past, the event was used by Microsoft to announce its latest product offerings such as the Surface Book, Surface Laptop, Surface Studio, and other Surface Pro hardware. This time, many are hopeful that the lineup will include the long-awaited Surface Phone.
In fact, UK's Tech Advisor is already convinced that the phone will be out this year. In its recent article, the publication already included the Surface Phone in its list of best new phones that are coming out this 2018.
© 2019 Korea Portal, All rights reserved. Do not reproduce without permission.