Hyorin 'Dally' News: Singer Shows Off Her Sexy New Dance Moves In The Playground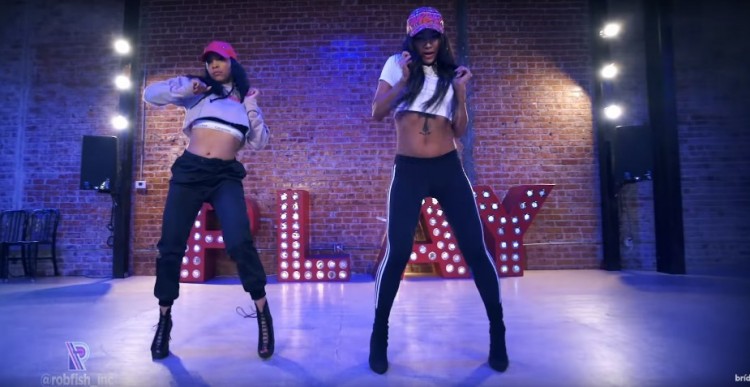 Kim Hyo-jung a.k.a. Hyorin slays once again, this time live on camera when she performed her sexy new dance moves from her recently released hit single "Dally." Hyorin is not letting up the heat this time around with more of her music videos from the rest of her album to be expected soon.
The former SISTAR member performed the said on-camera dance in The Playground. What makes Hyorin's performance of "Dally" more amazing is that it was actually a practice dance. It should be noted that "Dally" is a whole new level of stellar performance for Hyorin due to its daring dance moves and overall sexy choreography. This is all in addition to her amazing vocals.
Hyorin was joined by her dance partner Aliya Janel who was also present in the music video for "Dally." Together, the two made quite a commendable performance and probably made a lot of jaws drop in the studio, not only for the sexy dance moves but also for their spotless execution of the choreography.
Meanwhile, the video of the practice dance which was uploaded on YouTube is now taking the social media by storm as it was just published on May 2 but has already gained more than 700,000 views and counting as of this writing. It probably will not have too much of a problem breaking more than one million views a week after its release.
So far, most of the comments on the said video on YouTube were also positive, with fans unanimously praising both Hyorin and Aliya and encouraging them to do more great performances. Aliya, in particular, is also quite noteworthy, and a lot of Hyorin's fans' attention was drawn to her excellent performance, with some even saying she danced better than Hyorin.
All in all, it's probably a safe thing to assume that "Dally" defied most negative expectations. It can be recalled that before the release of the music video, fans were worrying that Hyorin was being too provocative and daring with her dance moves. Some even thought that it was borderline explicit and too much for Hyorin, though it seems most of the fans' worries were dispelled once the music video and the dance choreography was unveiled in full.
© 2022 Korea Portal, All rights reserved. Do not reproduce without permission.