Bae Yong Joon Denies Being Part Of Religious Cult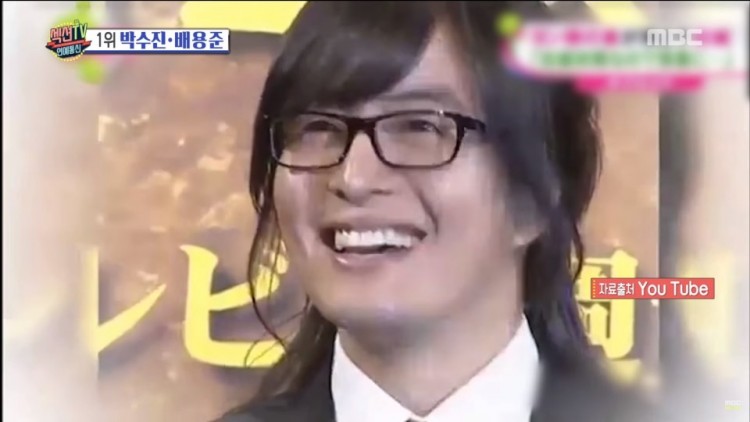 Bae Yong Joon definitely does not need a cult in order for people to worship him as he is, he is already famously worshiped by a lot of girls. This is probably why he denied involvement in a cult where he is rumored to be a member of along with another South Korean celebrity.
The said cult is called "Salvation Sect" and is a religious Evangelical Baptist Church in South Korea. It should be noted, however, that it was not exactly Bae Yong Joon per se who denied his being part of the cult but his agency, KeyEast Entertainment. On May 2, KeyEast Entertainment made it clear that Bae Yong Joon is not by any means associated with the Salvation Sect.
This may or may not have been Bae Yong Joon's public relations (PR) initiative, though, and there is no way of knowing it. Furthermore, KeyEast Entertainment made it clear that Bae Yong Joon was just attending a bible study with his acquaintance Park Jin Young a.k.a. JYP.
Rumors and allegations blew up after both Bae Yong Joon and Park Jin Young were spotted attending a recent religious meeting. Korea news outlet Dispatch claimed that the said religious faction the two actors attended was none other than the Salvation Sect. What makes the religious cult notorious is that some of their members are known to be facing charges for the Sewol Ferry tragedy where more than 300 people died back in 2014.
Park Jin Young has since denied that he was a cult member of the Salvation Sect. The damage, however, has been done and Park Jin Young's stocks have dropped in lieu of the accusations.
Meanwhile, sources from the Salvation Sect have confirmed that Park Jin Young is not really a member of their cult, though these sources remain anonymous. Another anonymous source from the cult mentioned that Park Jin Young never attended any of the cult meetings or have given any offerings to them.
Bae Yong Joon has yet to personally respond to the allegations. Hopefully, he does not suffer the same financial and popular damage as his acquaintance Park Jin Young.
© 2023 Korea Portal, All rights reserved. Do not reproduce without permission.