Eunha Opens Up About Depression, GFriend Idol Claims She Thinks She Doesn't 'Look Human'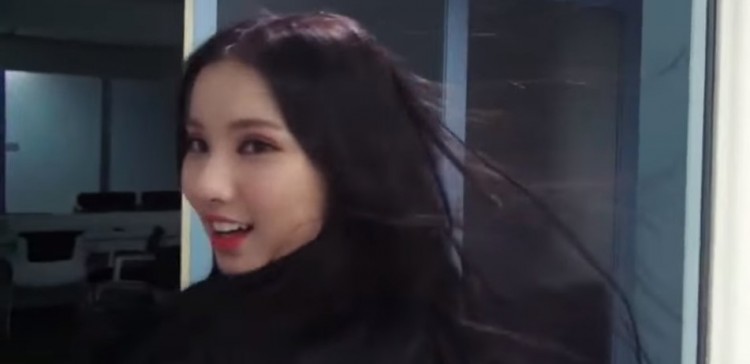 Being a celebrity may seem glamorous, but it could also mean that one's personal issues could end up being public knowledge. Eunha has just spoken up about her possible depression just a few days after the release of GFriend's "Time for the Moon Night" music video.
So does this mean that Eunha could be undergoing a serious medical condition? The GFriend idol also revealed that she thinks she does not "look human" and has tried her best to remedy that problem.
According to AllKPop, GFriend was recently a guest on MBC Every1's Weekly Idol where Eunha, SinB, Sowon, Umji, Yuju, and Yerin promoted their new album as well as its title track and accompanying music video. Although her fellow idols spoke about working on the new MV, Eunha had a surprising revelation that immediately had fans talking.
"I get depressed when its time for sleep and I'm growing rebellious against the world," Eunha admitted. In addition to that, the GFriend member revealed that she feels that she doesn't "look human" when she sees her reflection "late at night" and she tries to fix this by "putting makeup on" in the middle of the night.
The admission had people concerned that the GFriend idol is suffering from depression and the pressure of the girl group's comeback. However, Eunha's confession somehow revealed she might be going through a second puberty, which usually happens to people in their early adulthood.
Fans who are concerned for Eunha can rest assured that second puberty usually goes away after a brief spell. This simply means that the GFriend member is still growing into a lovely young lady and it looks like Eunha is dealing with it just fine. After all, she and fellow idols Yerin, SinB, Yuwon, Umji, and Sowon have just shown off their stunning dance choreography for "Time for the Moon Night" in a new practice video.
Eunha might be dealing with second puberty but the idol clearly has no problem with accepting changes. Eunha recently ditched her usual short bob for a glamorous longer hairstyle to promote GFriend's new album Time for the Moon Night and the music video for the title track from their album.
© 2019 Korea Portal, All rights reserved. Do not reproduce without permission.