NCT's Doyoung Past Revealed; K-pop Idol Ran For President & He Is Also A Foodie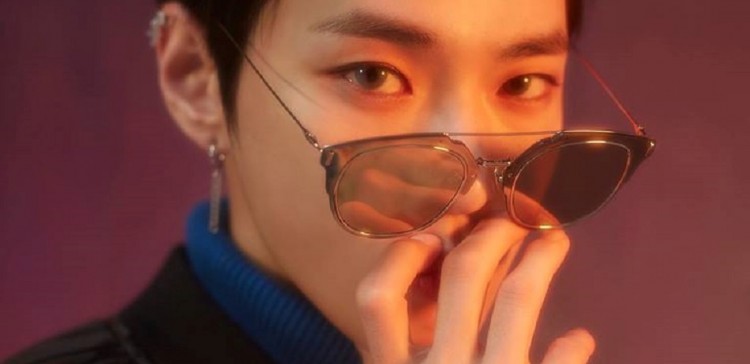 NCT fans are thrilled to know that the band's main vocalist, Doyoung, has a somewhat "nerdy" student life and he also loves food. Some avid fans of NCT found evidence that Doyoung is a great student leader and a friend.
Fans shared a few photos in an online community site related to Doyoung's pre-debut days. It includes a campaign card when he ran for student body president during his school days. Kim Dong Young (Doyoung's real name) was candidate No. 4 at the time. His plans for his fellow students were listed in his student body promo card.
The list includes designating a day in a month for Korean culture, launching a jive competition, and putting a test score and report card grade mentoring system within classes. Doyoung would also like the students' opinions to be heard. He campaigned to have public hearings between the student council and the teachers and to make the school bulletin board more functional.
"Doyoung's pre-debut stories are all the same TT. He was a good kid, he was earnest, he had good grades, he was the student body vice president..." one fan commented in the online community forum.
A fan also shared a photo of Doyoung's school brochure which features the young idol. Some netizens also found old social media posts of Doyoung's friends that proved another interesting fact about the member of the 18-piece K-pop group.
It turns out that the singer often invites his friends over to his house and he cooks for them. By the looks of the food photos, Doyoung really takes time to prepare a lot of food for his pals. His food preparation skill is also comparable to a restaurant's serving. One of Doyoung's friends thanked the idol for a delicious meal.
"Wah that cooking though, my marriage target is him," a fan commented on the photo in the forum.
Meanwhile, NCT has been named as the first-ever K-pop group to reached No. 1 in Billboard's Emerging Artists chart. NCT's latest feat is credited to the act's social media reach.
NCT ranked at No. 4 on the Social 50 chart after they recorded an 11 percent increase in overall activity. The band also recently had a V Live broadcast which garnered 140 million views and over 500 million hearts.
The band's debut album, NCT 2018 Empathy, also peaked at No. 15 on World Albums. It topped international charts including the iTunes chart in over 20 countries and Apple Music in 30 countries. NCT 201 Empathy was released in March.
© 2020 Korea Portal, All rights reserved. Do not reproduce without permission.