'Ant-man and the Wasp' News: New Trailer Released; Sequel Will Feature More Of Fan-Favorite Character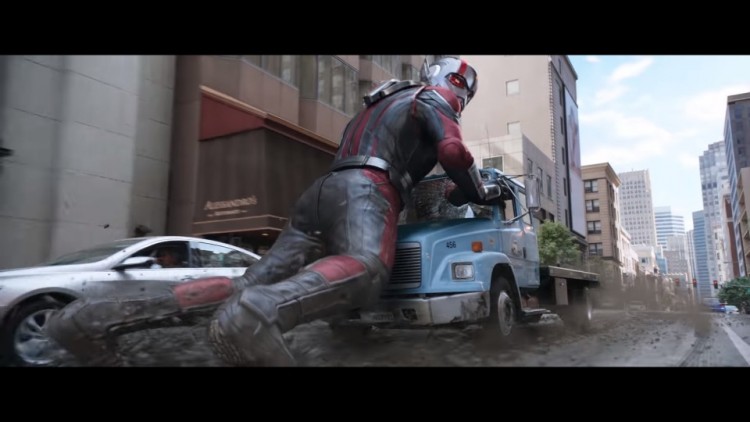 Big things come in small packages in Ant-man and the Wasp, as the upcoming movie just had its latest trailer released and showcases a lot of new things for the franchise. Marvel Entertainment recently uploaded the new trailer for Ant-man and the Wasp and as fitting for a Marvel movie, it was met with much excitement and overwhelming fandom buzz. The YouTube video has now reached more than 7 million views and counting at the time of writing.
After the success of Avengers: Infinity War, Ant-man and the Wasp will surely be met with prominent acclaim, though it is worth noting that the story of the Ant-man sequel takes place before the events of Infinity War, meaning it can get quite confusing for some. Though there may be certain events that will tie in with the latest Avengers movie as well as an explanation for why Ant-man (Paul Rudd) and friends were not present during the big cinematic Marvel war with Thanos, whoops, spoiler alert.
Fans of the first Ant-man movie will also be in for a treat since there will definitely be more of Michael Pena's Luis character. It can be recalled that Luis became a huge fan-favorite in the first movie for his charm, wit, and humor, Pena certainly sold his character well to the masses.
As seen in the trailer, Luis partakes in a lot of Ant-man and The Wasp's (Evangeline Lilly) shenanigans. Luis and his criminal friends can also be seen assisting a reluctant and fugitive Hank Pym (Michael Douglas), Scott Lang a.k.a. Ant-man, and Hope Pym a.k.a. The Wasp. It appears that Luis will definitely have a larger role in the story compared to the previous Ant-man.
Luis is also seen helping Hope escape in a vehicle during one of their supposed missions with Scott in the backseat. This could mean that Luis is probably now part of the team and is trusted enough to know the secret identity of The Wasp.
As for how Scott escaped after being locked-up for helping Captain America (Chris Evans) in Captain America: Civil War, it remains to be seen. Fans will soon find out though, once Ant-man and the Wasp arrive in theaters on July 5.
© 2023 Korea Portal, All rights reserved. Do not reproduce without permission.