K-Pop Beast Alum Jang Hyunseung And Former Olympic Athlete Shin Soo Ji Split; Decided To Focus On Their Careers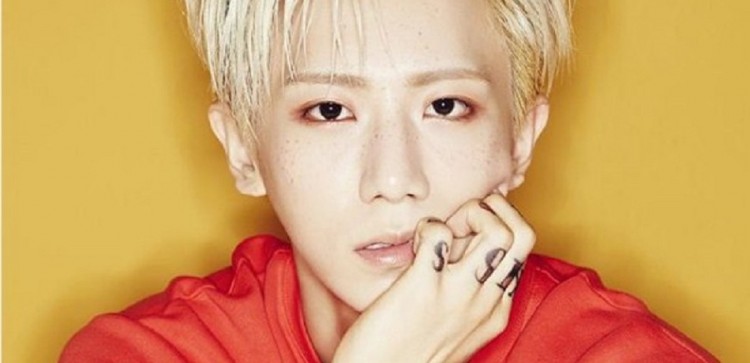 K-pop idol Jang Hyunseung and rhythmic gymnast-turned-bowler Shin Soo Ji have decided to part ways after seven months of dating. Both agencies of the couple confirmed that Hyunseung and Shin chose to end their relationship.
The agencies, however, refused to reveal the reason why the two decided to end their affair. Hyunseung's label Cube Entertainment said it is "personal," but both Korean celebrities agreed to remain friends.
"Hyunseung and Shin Soo Ji broke up. We can't say the reason for the separation as it's personal. They'll be returning to being colleagues after dating," Cube Entertainment stated.
However, an industry insider revealed that the two ended the relationship to focus on their respective careers. Hyunseung has been working on a solo career after leaving K-pop idol group Beast in 2016.
"Jang Hyunseung and Shin Soo Ji have chosen to break up. Jang Hyunseung decided to focus more on his music, while Shin Soo Ji decided to focus on her bowling practice," an industry insider claimed.
Hyunseung left the Beast in April 2016 to pursue a solo career, but there were also reports that his departure was due to attitude problem as well as the differences in music styles between Hyunseung and his bandmates. The five other members of Beast eventually left Cube Entertainment. They continued their career as a group under Around US Entertainment but changed their name to Highlight.
Shin, on the other hand, is a gymnast-turned-professional bowler. She competed in rhythm gymnastics at the 2008 Beijing Olympics and in 2010 Guangzhou Asian Games. A year later, Shin retired due to an ankle injury. She discovered a new career in bowling after becoming a qualified pro in 2014.
Shin Soo Ji Talked About Relationship With Jang Hyunseung
The breakup announcement came just a few days after Shin talked about being in a relationship with Hyunseung. In an interview with Radio Star, Shin revealed how their romance began.
Shin confirmed that she and Hyunseung first met in a bowling club. They started seeing each other last fall, but they only confirmed their relationship earlier this year.
When asked how the media found out that they are romantically linked, Shin revealed that someone probably leaked it. She, however, said whoever exposed their relationship to the public doesn't really matter as they knew that it would be revealed soon anyway.
"There are a lot of people at the bowling alley, so it was inevitable that we'd be noticed. We'd already agreed that if dating reports came out, we'd confirm it. I think we confirmed it within a tenth of a second," she said while laughing.
© 2023 Korea Portal, All rights reserved. Do not reproduce without permission.