'High School Musical 4' Cast, Spoilers, News & Update: Are Zac Efron And Vanessa Hudgens Returning? New Characters Revealed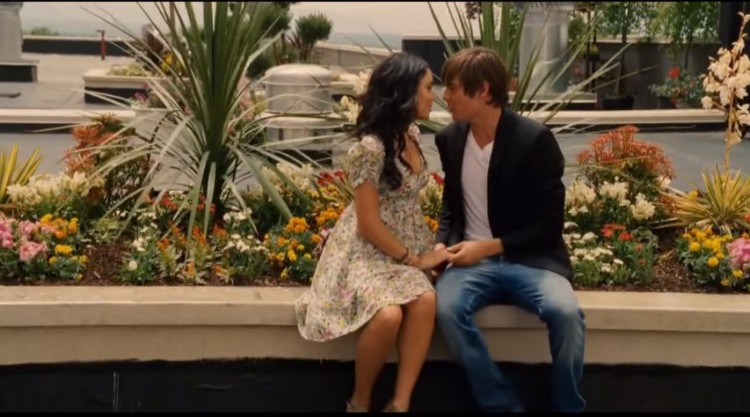 As High School Musical 3: Senior Year is about to hit Netflix in May, fans are once again talking about High School Musical 4's release. Although Disney Channel already revealed HSM4 would be in the works, details about the movie remains under wraps. So, to give hope to the awaiting fans, here are some things that have been revealed about the film.
According to Seventeen, there will be brand new students who will be introduced in High School Musical 4. Unfortunately, the movie's focus might not be about Troy Bolton (Zac Efron), Gabriella Montez (Vanessa Hudgens), and the rest of the gang, but there will be five new faces who will surely make East High a lot of fun.
High School Musical 4 is said to have a new character in Erin. The only girl in a boy's group is a "badass soccer player" who is working so hard for excellence. She is going to fall in love with Derek, another soccer player, a known bad boy, but loves his family very much. In fact, he teaches little kids dance lessons at their family-owned studio. He, too, will fall for Erin, but the latter is not sure if she is going to follow her heart.
Also, there will be a new Troy Bolton in High School Musical 4 in Campbell. Just like Zac Efron's character, he is a hot soccer captain and a theater star. He is Sharpay (Ashley Tisdale) and Ryan Evan's (Lucas Grabeel) cousin, who wants to date Erin. He will be upset to learn that the girl he is interested in wants a different guy.
Erin, Derek, and Campbell will be joined by Nathalie in High School Musical 4. She is East High's biggest and most loyal fan. She will be playing the role of Erin's BFF and an outgoing cheerleader. Lastly, Tamara will also be introduced in the upcoming movie. She is a former queen bee who is willing to do everything to get back on top. However, stars who will play these roles have not yet been revealed.
Meanwhile, although rumors are swirling that Zac Efron has no plans to reprise his role as Troy Bolton in High School Musical 4, his on-screen father, Bart Johnson, is willing to play his character once again as Coach Jack Bolton. In fact, he is often talking about it on his social media accounts. He also has an idea for a movie spinoff featuring him and Ms. Darbus (Alyson Reed).
Aside from Bart Johnson, director Kenny Ortega is also open to returning to High School Musical 4. In an interview with the 68-year-old producer at People's Choice in 2017, per Elite Daily, he said he would like to be a part of the film "in any way he can."
"I had the time of my life it started a whole new career for me," he said. So, if HSM4 will push through, his schedule permits him to do so, and Gary Marsh will want him in, he would be "very, very open to it."
© 2022 Korea Portal, All rights reserved. Do not reproduce without permission.