'Stranger Things' Season 3 Release Date & Spoilers: Cast Starts Filming, There Could Be Heartache For Millie Bobby Brown's Eleven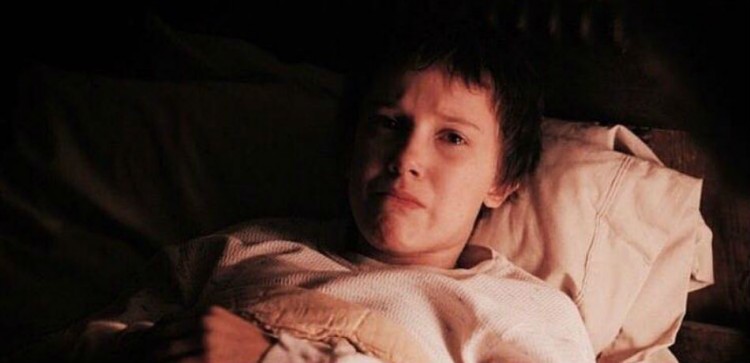 Warning: Stranger Things spoilers ahead!
The filming for Stranger Things Season 3 has officially started, and that also means that theories about what's going to happen in the third installment have begun as well. While viewers are still figuring out the show's actual launch, earlier reports have hinted that the upcoming season will highly affect Millie Bobby Brown's character. Is there a heartache waiting to happen for Eleven?
The 14-year-old English actress and model took to Instagram to reveal that they have started filming for Stranger Things Season 3. Millie Bobby Brown shared a black and white snap with producer Shawn Levy on set with the caption, "and so it begins," and added the hashtag "#strangerthingsseason3."
Despite being unknown actors before, Millie Bobby Brown (Eleven), Finn Wolfhard (Mike), Gaten Matarazzo (Dustin), Caleb McLaughlin (Lucas), and Noah Schnapp (Will) have definitely taken the world by storm after portraying their characters in Stranger Things. In fact, these young celebrities instantly became the coolest kids in Hollywood and had garnered respect from superstars in Tinseltown.
Meanwhile, fans had witnessed how Millie Bobby Brown and Finn Wolfhard's characters had taken their friendship to another level when they kissed in the final scene of Stranger Things Season 2. Eleven promised Mike that she would be his date in his school's Snowball Dance, and she has kept that promise despite all the troubles that happened before that night.
But just as fans have started to feel that Eleven and Mike's romance is the real deal, an earlier report revealed that there's a possibility that all good things must come to an end. The only problem that comes with the success of Stranger Things is the fact that the actors have become in demand.
Finn Wolfhard is currently juggling his time with all the opportunities that he has gotten after starring in Stranger Things. The 15-year-old actor and musician's new-found popularity has even got his band a new record deal. With his tight schedule, it was believed that Mike would be killed off in Stranger Things Season 3.
While this idea is still just a theory, the thought of Mike's death is simply too much for the show's fans to handle. If this claim will indeed come true, the person who will have the biggest heartbreak over this is Eleven.
As for the Stranger Things Season 3 release date, David Harbour (Jim Hopper) has previously shared to Variety that fans "won't get season 3 until sometime in 2019." However, he is hoping that they will release a trailer soon.
© 2022 Korea Portal, All rights reserved. Do not reproduce without permission.