'Suits' Actor Jang Dong Gun Said His Arguments With Co-Actor Brought Them Closer, Park Hyung Sik Talks About Their On-Screen Bromance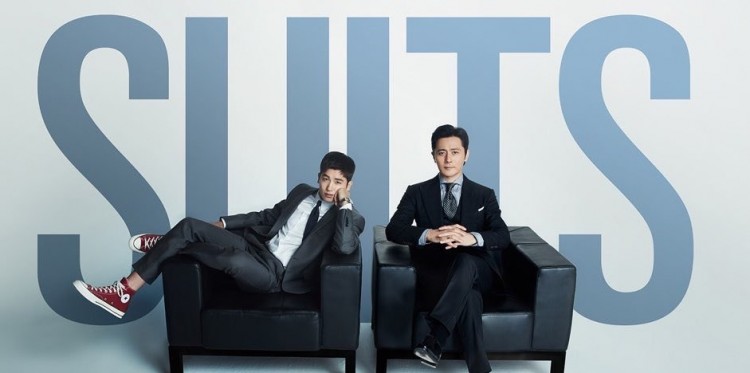 While many are anticipating the airing of KBS 2TV drama "Suits," the actors Jang Dong Gun and Park Hyung Sik talk about their on-screen bromance and many more.
In a recent interview, Jang Dong Gun was asked why he chose the K-drama series after six years of not being seen on the small screen.
"I wanted to portray a bright, fun character in a drama and I received a good script. The script itself was enough. There was no reason for me not to do it," he said.
When asked about his co-actor, he said, "My teamwork with Park Hyung Sik is really good. There were so many scenes where we argue, so we quickly become close. I think he's someone that is much more appealing when you see him in real life. He's an actor with so many strengths, so it's fun acting together."
The two actors also recently posted for the cover of "High Cut," which will be released on April 19. Many fans are thrilled to see their bromance in action hence media outlets have been persistent with their questions regarding their relationship on-screen.
"This is my first time with such a clear bromance. It's so great to be able to express the friendship between men. The love line isn't dirty, either. It's a drama that will succeed if their friendship is expressed well. Sunbaenim is so good that the acting was easy as well," Hyung Sik said.
"Suits" is a remake of the American legal drama series. Dong Gun will play the role of Choi Kang Suk, the Korean version of Harvey Specter while Hyung Sik will play the role of Go Yeon Woo, the Korean counterpart of Mike Ross.
Just like the hit USA Network series, this K-drama remake will explore not only the legal world but also the friendship of the two lead men. This also marks Hyung Sik's first drama in a year.
"Suits" will premiere on April 25.
© 2023 Korea Portal, All rights reserved. Do not reproduce without permission.