Lai Kuan Lin And Yu Seon Ho Update: Former 'Produce 101' Season 2 'Byungari' Pair Made Sweet Gesture Supporting Each Other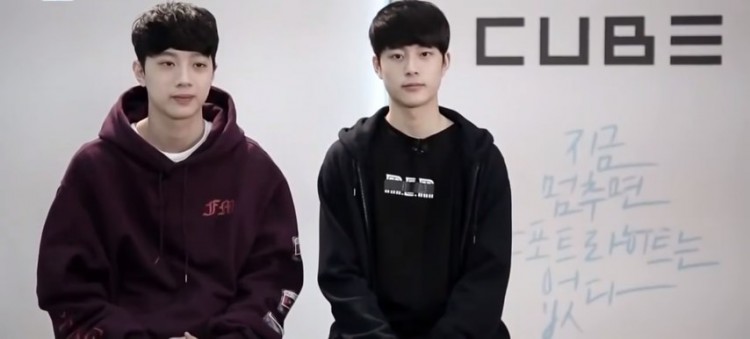 Although they now have their own career paths, it looks like Lai Kuan Lin and Yu Seon Ho remain to be close friends. In fact, fans saw a sweet gesture that evidently looks like they are continuously supporting each other.
According to All Kpop, Lai Kuan Lin was seen wearing a sweatshirt from Yu Seon Ho's concert merchandise. Did the latter give it to his former "byungari" partner?
To recall, Lai Kuan Lin made it to Wanna One. Yu Seon Ho, on the other hand, went solo with his own album. The two are Cube Entertainment's idols from Produce 101 Season 2.
Lai Kuan Lin and Yu Seon rose to stardom with only less than a year of training. In fact, their sunbae group, Pentagon, talked about their immense popularity and how they still support their fellow Cube Entertainment family.
"We tend to run into one another often since we're under the same label," Yeo One said in September in time of their fourth mini album titled Demo_01 release. He added he wants to cheer for Lai Kuan Lin and Yu Seon and described them as "wonderful dongsaengs."
Alternatively, the group's leader, Hui, said he felt a little different when he saw Lai Kuan Lin doing a recording with Wanna One. This made him proud of seeing him as a trainee and now working hard as a singer for one of South Korea's popular boy bands. "Seon Ho has grown a lot as well so it was really touching," he said.
As Lai Kuan Lin has been part of Wanna One, Yu Seon Ho is now officially introduced as a solo artist. After being a part of Produce 101 Season 2, promoting in variety shows, and hosting fan meetings, the 16-year-old star now has a new album of his own.
His latest song is said to be a relaxing track that fans can listen to in time for the spring season. In fact, the teaser image revealed for his single has flowers and cake in it. His mini album was revealed on April 11.
Aside from Yu Seon Ho, other singers from Produce 101 Season 2 like JBJ, YDPP, and Samuel Kim will start to make a name of their own this month.
© 2023 Korea Portal, All rights reserved. Do not reproduce without permission.