Park Shin Hye 2018: Choi Tae Joon's Girlfriend Is 'Still Searching For Happiness', Lee Min Ho's Ex-Onscreen Partner Preparing For New Project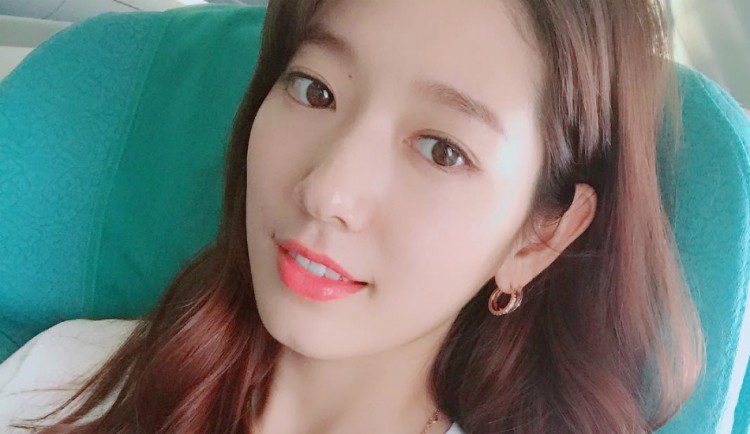 Park Shin Hye continue to make it into the headlines despite the fact that she has been away from the limelight for quite some time now. The former leading lady of Lee Min Ho in The Heirs made some noise again after her talent agency confirmed that she is dating Choi Tae Joon. Aside from that, it was also revealed that the 28-year-old South Korean actress is currently in talks for her new project.
The Gwangju-born actress is considered as one of the most prolific stars of her generation. As a matter of fact, Park Shin Hye has received several awards and citations because of her exemplary acting skills.The girlfriend of Choi Tae Joon got nods after she appeared on the popular melodramas Stairway to Heaven (2003) and Tree of Heaven (2006). The ex-leading lady of Lee Min Ho also starred in other television series such as Doctors (2016), Pinocchio (2014), The Heirs (2013), and You're Beautiful (2009).
Park Shin Hye previously talked about her style. Soompi reported that the ladylove of Choi Tae Joon sat down with Harper's Bazaar. During the talk, the former on-screen partner of Lee Min Ho said she loves riders jeans and jackets. The actress also stated that she has a "mannish and simple style," which explains why she is not fond of skirts at all.
"I usually prefer to wear a riders jacket and jeans rather than a skirt, and I also like denim outfits and hooded sweatshirts. I prefer a mannish and simple style."
Choi Tae Joon's girlfriend also said that "real beauty comes from all the hard work you put into your life over time." Park Shin Hye stated that she feels more beautiful in her thirties than her younger years. The ex-leading lady of Lee Min Ho also teased about the kinds of projects that she is likely to accept in the near future.
"I haven't really picked a specific genre, but I would like to try another movie that has a lot of gravitas like 'Blackened Heart.' I like projects and characters where you can feel a healthy sense of stability. I think it's because what I want most in life is to know that I have my two feet firmly planted in the ground."
In a recent interview with Elle, Park Shin Hye revealed what type of person she has become. The girlfriend of Choi Tae Joon stated that she already quit trying to please other people and focused to become the best version of herself instead. AllKpop reported that the leading lady of Lee Min Ho in The Heirs also revealed about the current level of her happiness.
"I'm still searching for my happiness. There are happy and unhappy moments in life. I think it's important for you to continue wondering what makes you happy."
When asked about her future projects, Choi Tae Joon's sweetheart said she meant to stay away from the limelight so she could prepare herself to much bigger projects. "I took the time to recharge so I plan to repay the love to my fans through a good project," Lee Min Ho's former on-screen partner said. Stay tuned for the latest news and updates about Park Shin Hye!
© 2023 Korea Portal, All rights reserved. Do not reproduce without permission.