Khloé Kardashian, Tristan Thompson Cheating Controversy News: 'Keeping Up With The Kardashians' Star Has All Rights To Baby's Full Custody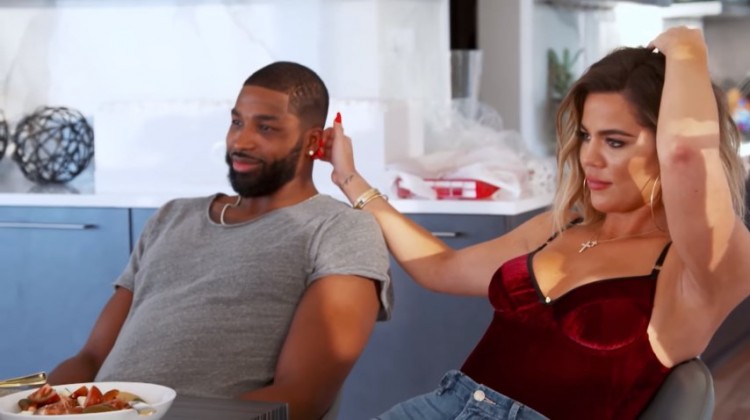 As Tristan Thompson's cheating allegations start to grow, Khloé Kardashian is expected to get full custody of their newborn daughter. If this happens, it looks like the Keeping Up with the Kardashians star might be the sole guardian of their child, if she plans to fight for it.
Khloé Kardashian is now officially a mother as she gave birth to her and Tristan Thompson's first child on April 12. However, in spite of the good news, her baby daddy was accused of infidelity just two days before she had a delivery.
The 27-year-old professional basketball player was seen kissing different women while inside a "hookah lounge outside Washington D.C." In fact, this was not the first time the Cleveland Cavaliers player was caught with other girls as he was seen cheating on Khloé Kardashian with different ladies back in October 2017.
Hence, if Khloé Kardashian fights for their daughter's custody, Hollywood Life reported that there is a big chance that she would win. Basically, the couple is not yet married, thus, the 33-year-old star has all the rights to keep their baby. "If a child is born to unmarried parents, then under Ohio law, the mother has sole custody," Katie Arthurs, Principal Attorney at McCarthy, Lebit, Crystal & Liffman, told the publication.
If Khloé Kardashian opts to keep the baby, then it is up to Tristan Thompson to decide if he will file for paternity, custody, shared-parenting, or even visitation rights. The television personality is said to be planning to move back to Los Angeles and leaving Ohio. It has been known she relocated to Cleveland to be with her baby daddy.
But, if she is going to opt for a custody battle, it will be harder for Tristan Thompson to fight if she is not staying with him. Arthurs added the court's jurisdiction actually depends on the kid's "home state," thus if they are living in Los Angeles, his petition for custody and visitation rights' jurisdiction will be in that area. However, the child has to live in that state for at least six months.
It seems like this will not happen as Khloé Kardashian already allowed Tristan Thompson to visit her and their newborn kid at Hillcrest Hospital. Also, there are rumors that she already forgave him amidst all the cheating allegations thrown at him.
© 2019 Korea Portal, All rights reserved. Do not reproduce without permission.