K-Pop Singer Tany Died From Tragic Car Crash; Cause of Accident Still Under Investigation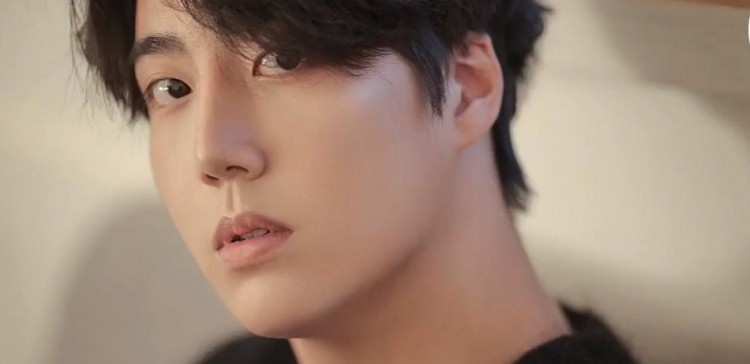 Rookie K-pop singer Tany has passed away following a tragic car crash he got involved with. His agency, HOM Company, confirmed the death of the K-pop artist and released some details of the car accident.
In a statement released on Sunday, the agency said Tany was driving his car at the Namhae Expressway from Jangheung county to Mokpo when his vehicle crashed into a structure around 2:30 a.m. on Saturday. The vehicle is completely destroyed and it also caught fire after hitting the structure.
Reports indicate that there is another individual in the passenger side of the car when the accident happened. The person is thought to be a friend of Tany's. The identity of the singer's companion has yet to be revealed.
"The investigation into the cause of the accident is currently underway. It is likely that the funeral will take place after the autopsy and investigation," HOM Company said in a statement (via Korea Daily).
Tany, whose real name is Kim Jin Soo, reportedly just came from a visit to his parents in their hometown when the car crash happened. His friends and family are in deep sorrow and his agency is still in disbelief as the singer is also set to release a new album this year.
"Tany went back home and as he was going through some personal issues, the accident occurred. He is an only son and his parents are in a state of shock," AllKPop quoted an insider as saying.
Who is K-Pop Singer Tany?
The 22-year old idol made his debut in December 2016 with the single "Always Remember." It was a memorial song dedicated to the victims of the MV Sewol ferry disaster which happened on April 16, 2014. About 304 passengers and crew members were killed in the tragic incident.
Tany is reportedly preparing for an album that is slated for release in the second half of 2018. Earlier this year, the solo K-pop artist released his self-written song "A Better Day" and its 2D animated music video. The song is about the hardships that the youth in South Korea are facing.
Fans took to Twitter to express their sadness of Tany's death, just a couple of days before the Sewol tragedy's commemoration day. Some said they will always remember the Korean singer through his songs.
"I always find myself listening to Tany whenever I feel down. His music videos and songs are pure art. His voice brings me at ease and never fails to comfort me. I was really anticipating his new album. I will ALWAYS REMEMBER you, Tany," one Twitter user said.
"RIP to a beautiful soul, Tany. His song 'Always Remember' literally always made my heart clench and the fact that he died the day before the anniversary of the Sewol tragedy breaks me into pieces," another fan wrote.
Tany is not the first Korean artist who got involved in a road accident this year. Flower Boy Ramyun Shop actor Park Min Woo underwent a major head surgery following a motorcycle accident last month. The K-drama actor is currently in recovery.
© 2023 Korea Portal, All rights reserved. Do not reproduce without permission.