Cross Gene's Return Update: Wujin Hints 'Hey You, Noonah' Return, Boys To Hold Live Concert In Japan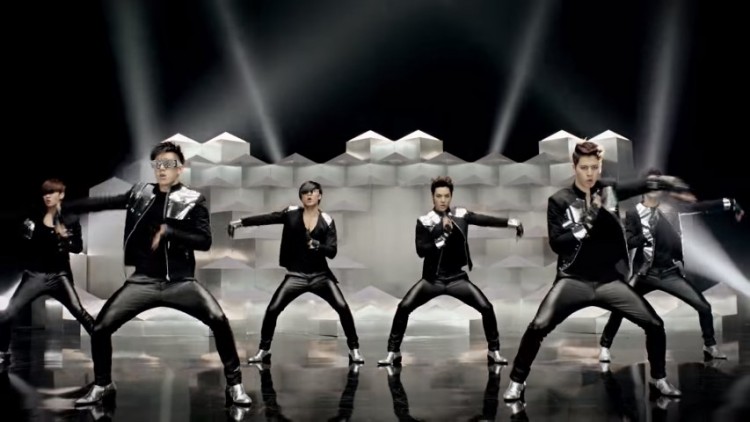 It looks like Cross Gene is now preparing for their imminent return. In fact, the South Korean boy band will be holding a live concert in Japan soon. Aside from that, the known photographer, Wujin, teased the group's comeback.
On his Instagram, Wujin shared a photo of his computer's screen screenshot, and it revealed a number of files with Cross Gene's names. There was even a folder named, "Cross Gene MV," which made fans think the group has a new music video coming. Does it hint that the "Hey You, Noonah" hitmaker is about to return?
According to All Kpop, Wujin is Cross Gene's official photographer and director. And, this was not the first time he hinted the boys have new music videos coming. Hence, fans strongly believe their favorite South Korean boy band will make its grand return, although the said snap has been deleted. However, nothing is actually deleted on the internet as some of his followers managed to repost the image.
Meanwhile, Korean entertainment news magazine KStyle reported Cross Gene is about to return to Japan for a live concert, after a year. After performing solo, Shin, Takuya, Youngseok, Shin, and Seyoung will be once again reunited onstage.
In an interview with the aforementioned publication, Cross Gene members talked about their upcoming performance and why it would be fun seeing them live. "There are lots of songs that let you move your body naturally," Yongseok teased. He also said the group would definitely enjoy being on stage while looking to their fans. He also added concertgoers will not just enjoy what they are about to see, but, also, what they are about to hear.

Talking about Cross Gene's first live performance without Casper, Takuya revealed they started to put their attention to practice hard for the upcoming concert. Here, they changed their formation and their dance to fit the five members. He said they are trying really hard to give their fans their best performance. "I feel that the ties of the members are deepening," he added.
Cross Gene Japan Live 2018 'Utopia' will be held on Monday, April 30, at Tokyo International Forum Hall C. The opening will start at 5:30 p.m. Tickets are priced at ¥ 8,800 or about $82 - tax included.
© 2019 Korea Portal, All rights reserved. Do not reproduce without permission.