Seohyun Considers Lead Role For New K-Drama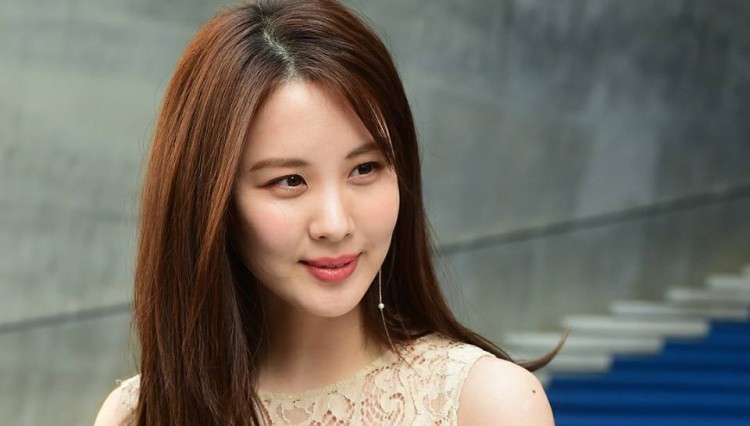 MBC is cooking up a new drama titled "Time." The cast is still being formed and Jeon So Min was in talks to take the lead female role.
However, the actress turned the offer down having considered it for a long time.
"[The actress and the production staff] discussed the direction of the drama for a long time. In the end, she decided not to appear in the drama. We are thankful for their consideration until now. She will meet viewers with another project," a source from her agency said.
With her out of the picture, recent reports suggest that Girls' Generation Seohyun is being considered for the role.
According to Allkpop, Seohyun is considering the role. The role is the portrayal of a bright and optimistic woman who is the breadwinner of her family at a very young age. Due to her situation, she learned how to be fearless. In order to make ends meet and have food on the table, she dropped out of college and started to work.
Previously, there were also reports that the Girls' Generation member will be starring in the new drama with Ji Hyun Woo for the "Life-or-Death Romance." The two worked together for "Bad Thief, Good Thief" last year. However, Seohyun's representative said that she was never considered to take the lead for that drama and she only got an offer from "Time."
On the other hand, Ji Hyun Woo has received an offer to play the lead role in the "Life-or-Death Romance."
"He has received an offer for 'Life-or-Death Romance.' It's true that he is currently in talks but his appearance has not been finalized," a source from his agency said.
"Time" will revolve around a man who is about to die and will do everything to make his last days in the world count. He will do this by helping the woman whose life he ruined. The Korean drama is written by Choi Ho Chul and it is set to premiere in July.
Seohyun recently performed during a special concert in North Korea on April 1.
© 2023 Korea Portal, All rights reserved. Do not reproduce without permission.